In the previous "Springtime fortune" series ("Hai loc dau xuan"), we discussed the significance of the custom. Are you curious about how VUS teachers "catch their luck" on the first day of work?
According to Vietnamese customs, visiting pagodas on the first day of New Year is a unique tradition to celebrate Tet holiday in Vietnam. Many families go there to take spring flower buds ("hai loc") as good fortune for the entire year or go to a fortune teller ("xin xam") to see their future.
This is the first time that Springtime Fortune has been introduced at VUS as a welcoming activity for a new working year. Do you want to know how VUS lets everyone experience this Vietnamese cultural tradition at their campus?
All teachers and teaching assistants (TAs) will experience the cultural tradition of collecting fortunate spring blossoms ("hai loc dau xuan") called "SPRINGTIME FORTUNE" at the start of the workday.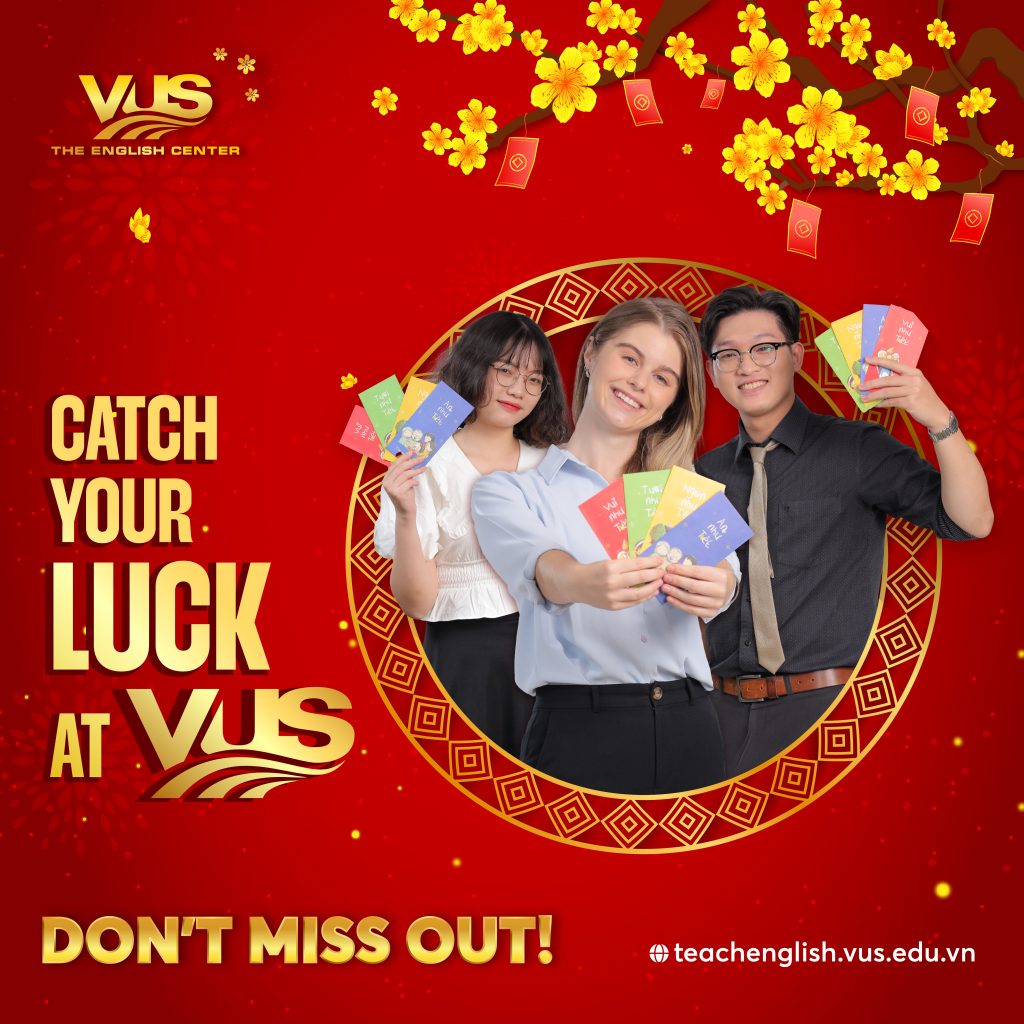 How do you get the springtime fortune
On the first working day after Vietnamese Lunar New Year, all VUS teachers and TAs will enjoy a gathering celebration at their campus and then participate in the "Springtime Fortune" activity. Each individual will select randomly a fortunate red envelope that contains their springtime fortune ( as known as "Loc"). The purpose of this beautiful custom is to wish everyone a happy year filled with new adventures and good fortune.
☛ Don't miss out on this opportunity to catch your luck !!
For the best English teaching job in Vietnam, look no further than VUS.
Please visit our website to learn more about the school and apply:
https://teachenglish.vus.edu.vn/