VUS - THE LEADER IN ENGLISH LANGUAGE TEACHING
FOR BOTH STUDENTS AND TEACHERS IN VIETNAM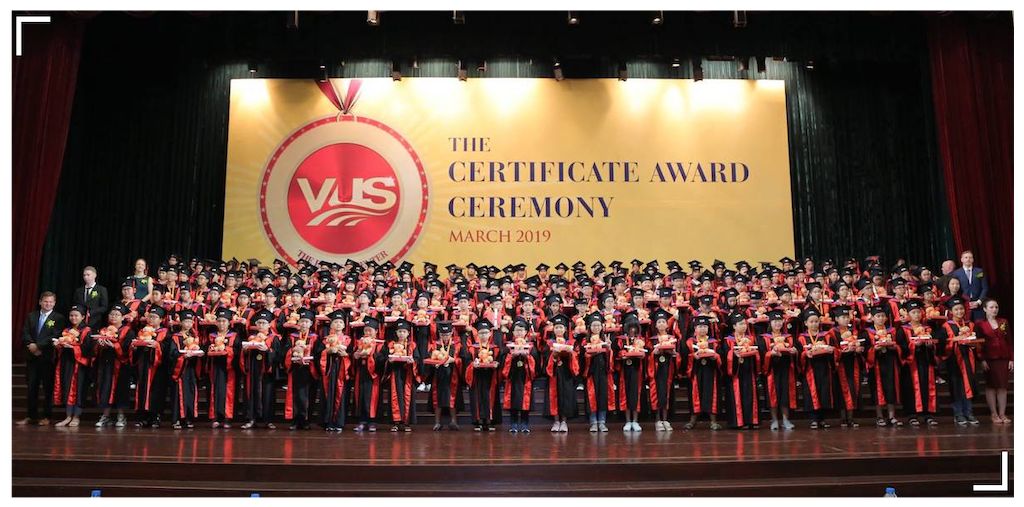 Become the leading branded English language and tutoring provider in Viet Nam.
To provide high-quality English language & tutoring education to children, teenagers and adults at accessible pricing through proven techniques that are certified and internationally recognized in a superior and engaging learning environment.
VUS has a reputation for being one of the best English schools in Vietnam for a reason.
VUS is proud to become a global standard English language training unit recognized by NEAS,
an independent organization that manages the quality of international English teaching centers.
Additionally, VUS has many partners who regularly provide training for our teaching staff.
Apply for a position
Receive a confirmation
Attend an interview
Accept the offer
Join the team
Apply for a position

Apply for a position
Please apply and upload your documents through our website.
This should take roughly 5 minutes.
Receive a confirmation
Attend an interview
Accept the offer
Join the team
VUS TAs and TAs at other centers who meet the following requirements can apply for a teaching position at VUS:
BA in English Teaching/ TESOL; or
BA in English and a teaching certificate (TESOL, TEFL…)
Weekday evening and weekend availability
Your TQM will assess your teaching performance and decide whether you are suitable and ready to teach new programs/levels. TQMs will also provide further training and assistance to help upgrade potential teachers to teaching higher programs/levels.
Candidates for the Teaching Assistant position at VUS do not need prior experience. However, having some experience in working with children and/or tutoring or experience in voluntary/social activities will be an advantage.
TAs at VUS are expected to wear formal clothing: white collared shirts/blouses and dark pants/skirts. TAs are also asked to wear formal shoes, sandals or sneakers to maintain their professional appearance.
VUS prides itself as one of the best English schools in Vietnam and its facilities are no exception. Every VUS building is modern and clean with air conditioning throughout. Unlike many other English schools in Vietnam, every classroom at VUS is equipped with a computer, a projector, a whiteboard and speakers. Additionally, every center has a teachers' lounge with computers, printers, photocopiers and a wealth of resources as well as teacher care staff for support.
Yes, you will receive full hourly payment during your probationary period.
After you have received the new passport, contact your WP staff for their instructions on updating your current WP and work visa/TRC with your new passport number.
Yes, you are entitled to a visa sponsorship from VUS for your spouse/children together with VUS' support for processing the visa.