VUS teachers are so ready for Tet! How about you?
All VUS campuses across the country are bustling and joyful to welcome the upcoming New Year. That's why many bright apricot integerrima trees and fortune red envelopes have been placed and decorated throughout the offices, spreading the Tet spirit to our VUS teachers and students.
To fully experience the Vietnamese traditional Tet, many foreign teachers who have spent several years teaching in Vietnam show how much they love Tet holiday by dressing Ao Dai on the first day of New Year, tasting lots of Tet specialties and actively participating in Tet activities with locals.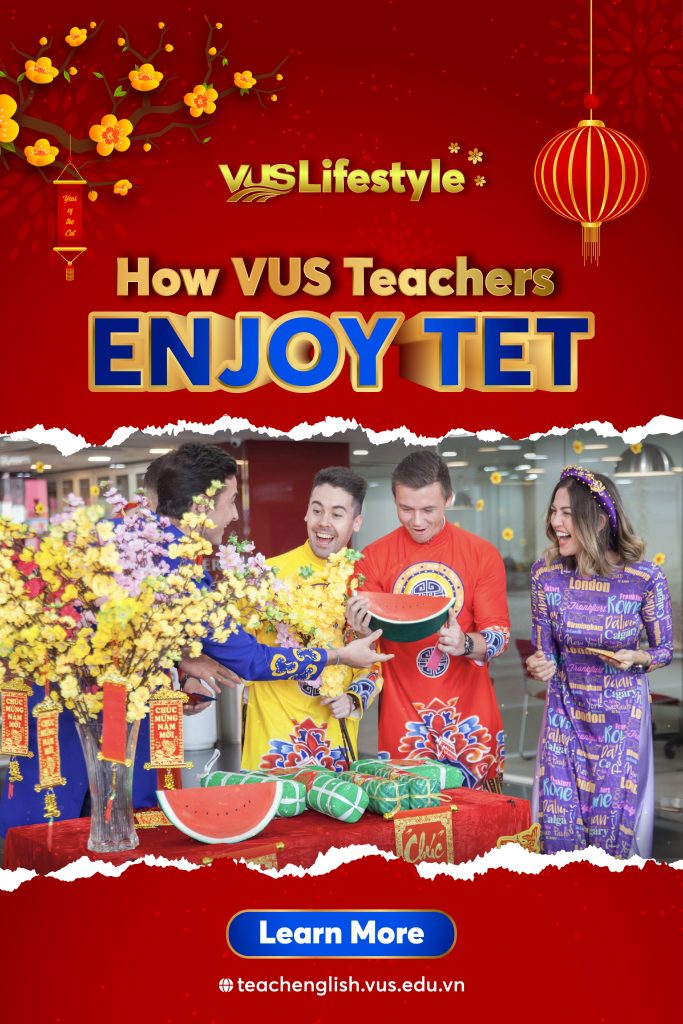 After a year of hard work, Tet is the most wonderful time to spend with your family and friends. It's time to celebrate together and wish everyone a happy new year.
Now, let's take a look at how VUS teachers experienced Tet holiday via these photos.