DISCOVER LONG KHANH WITH VUS!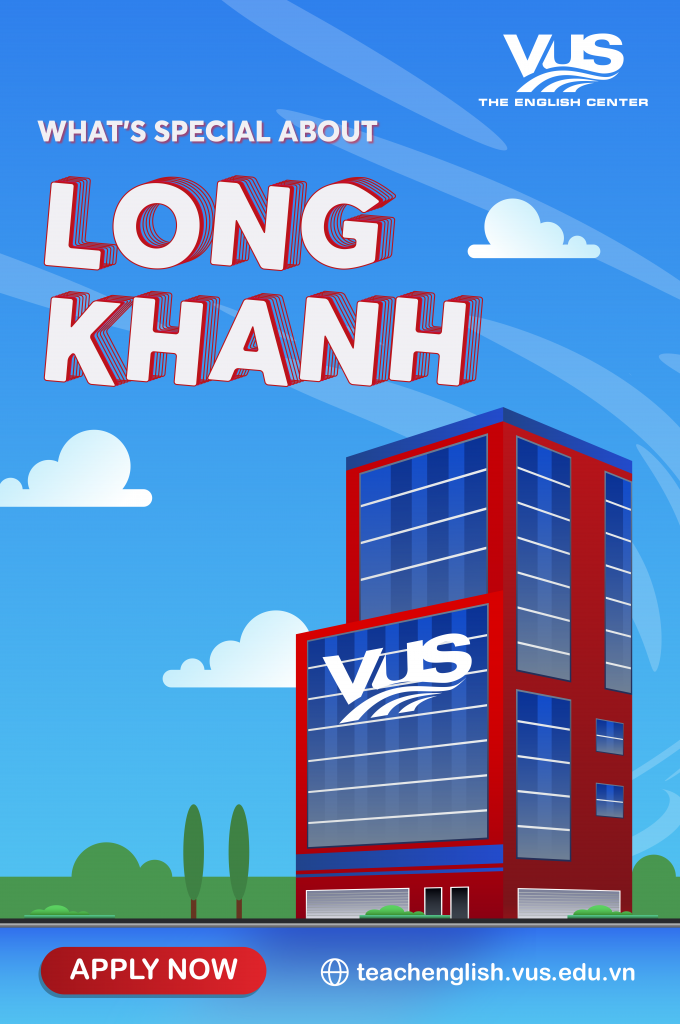 Festivals, archeological sites, culture, and nature galore! VUS' brand-new campus will officially be open in November and we're looking for YOU to come blaze the trail with us in an exciting new location. Explore this amazing region in the photos below and think about making a move to a fresh, clean, and interesting part of Vietnam's southern Dong Nai province, only 80km away from Saigon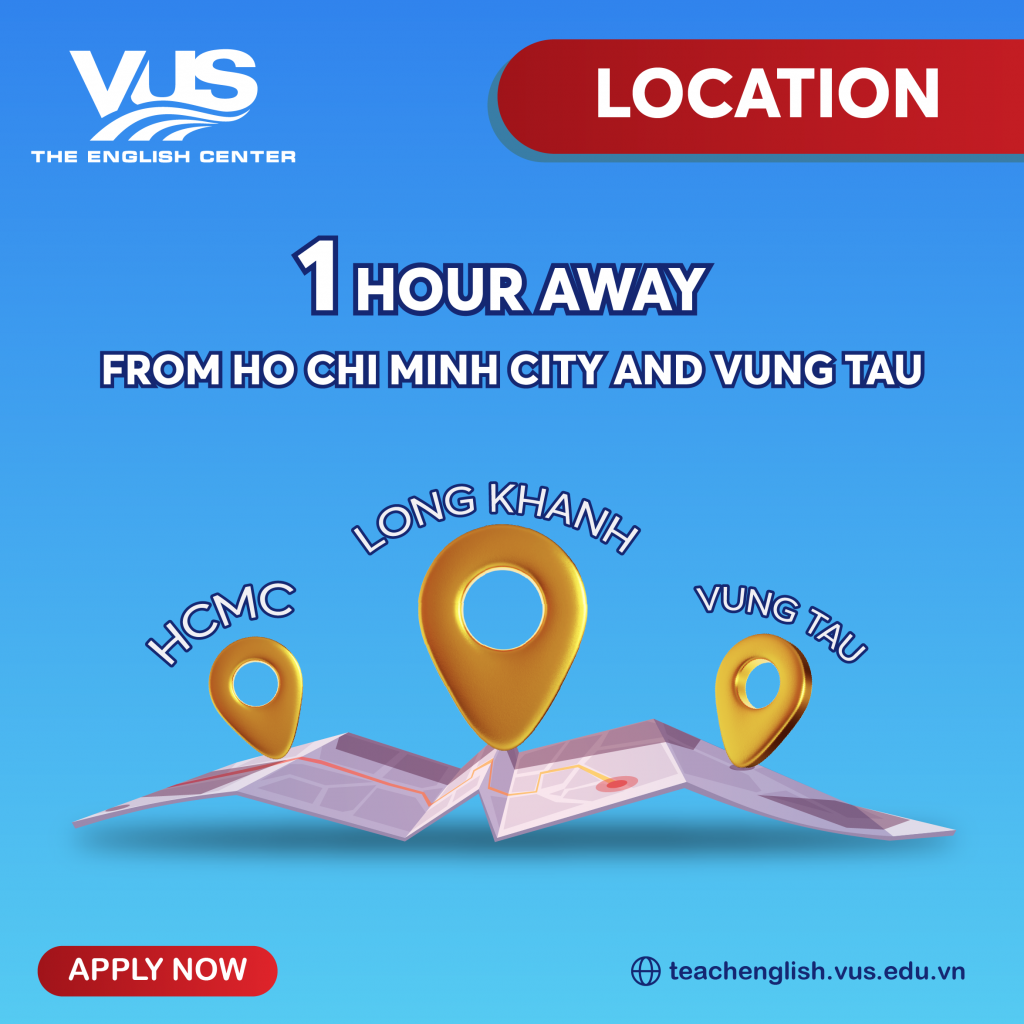 𝘓𝘰𝘤𝘢𝘵𝘪𝘰𝘯
Unlike the busy metropolises of Hanoi and Ho Chi Minh, Long Khanh provides a unique opportunity to experience a clean, slower-paced and more authentic Vietnamese lifestyle, but is still close enough to the city to enjoy both scenes. Long Khanh is only about an hour away from Vung Tau, so the beach is close by, too! It's the perfect place to have a tranquil lifestyle, a dynamic working environment, AND lots of options for places to visit in your free time.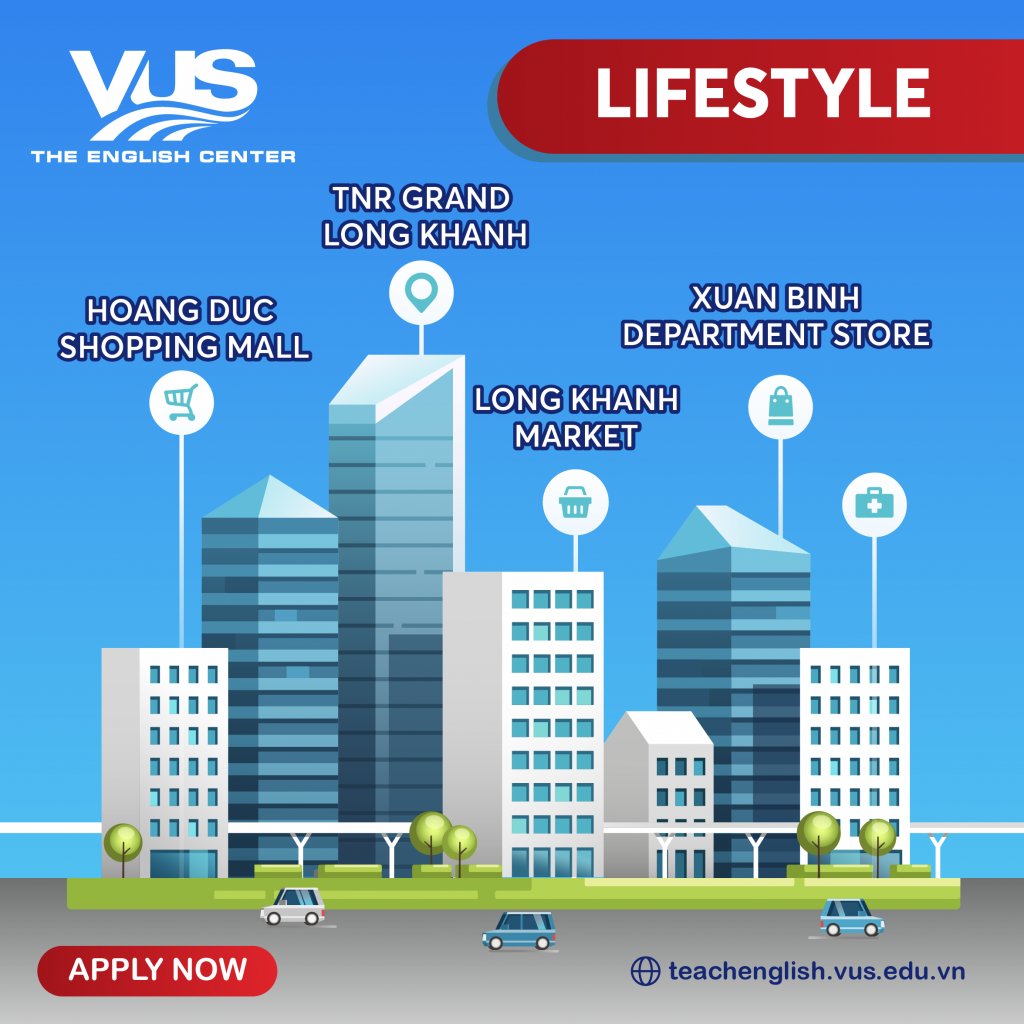 𝘓𝘪𝘧𝘦𝘴𝘵𝘺𝘭𝘦

Although Long Khanh is outside of the city, many excellent choices for accommodation exist, including our top recommendation, TNR Grand Long Khanh – the newest and most modern urban residential community in the area. Centrally located and brand-new, this community provides urban living and western amenities along with a comfortable lifestyle for those new to the Vietnamese environment.
Long Khanh also has many other conveniences to make your stay there enjoyable. The new Hoang Duc shopping mall and Xuan Binh department stores have everything you need, and the food at Long Khanh market is both cheap and fresh. There's a cinema, modern pharmacies and hospitals, and many local convenience stores for your everyday needs!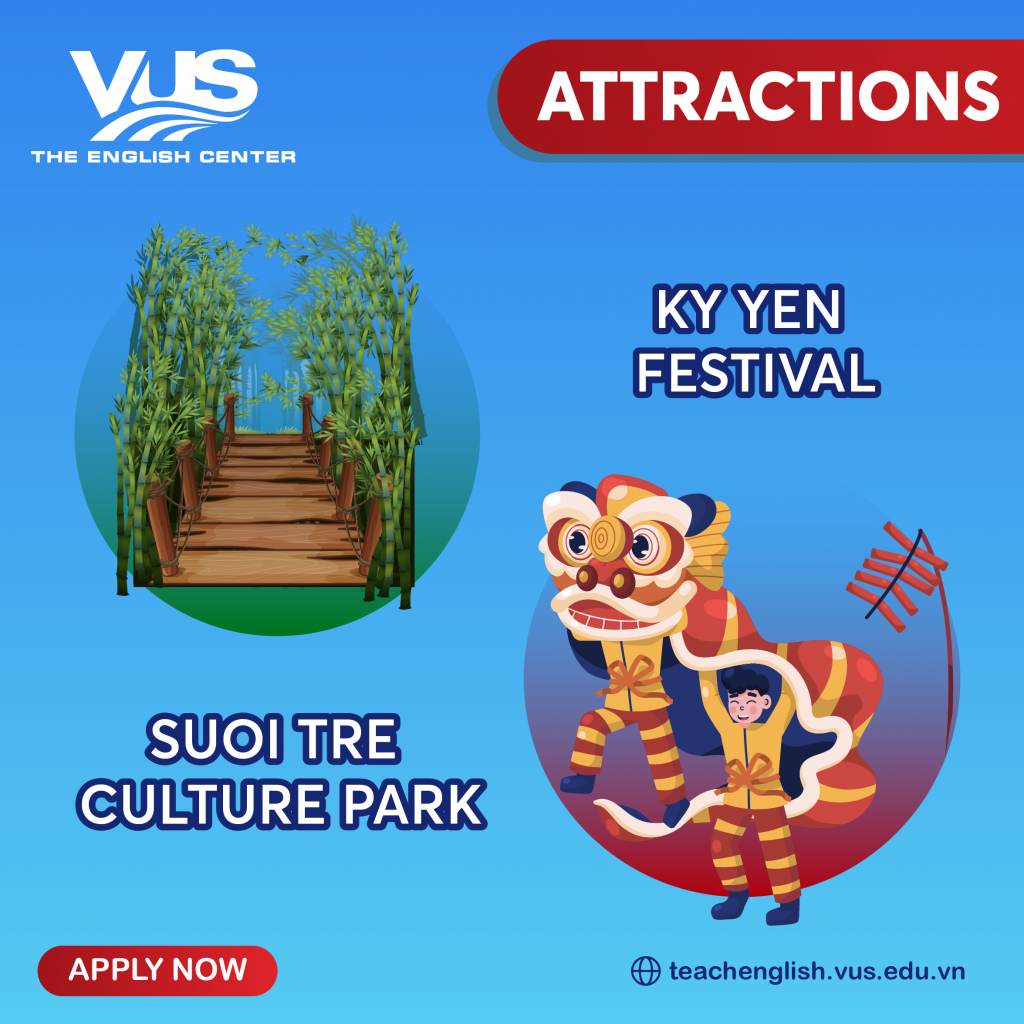 𝘈𝘵𝘵𝘳𝘢𝘤𝘵𝘪𝘰𝘯𝘴
Long Khanh has more of a countryside vibe than Saigon or other big cities, but there are still lots of fun things to do! Check out some info on a few of the things Long Khanh has to offer below!
Suoi Tre Culture Park
This beautiful tourist area is known for its ancient trees, abundant succulents and rolling hillsides covered in lush green bamboo. Covered in flowers and other beautiful fauna, it is referred to as 'The Dalat of the East', and evokes a serene feeling in all of its visitors! Stroll through the tree-lined paths with a friend, stop for some coffee, and take some magnificent photos along the way!
 Ky Yen Festival
One of the most celebrated traditional festivals in the south, this unique festival celebrates the old Gods and is held to ask them to bring rain and wind to the fields, and a bountiful harvest for the year. People sing and pray to ask for good fortune and their protection, and its colorful atmosphere is something you won't want to miss!
❤️‍ Become a member of VUS Long Khanh team by applying now via https://teachenglish.vus.edu.vn/.
#Vietnamteachingjob#LongKhanh#DongNai
——————————

 For the best English teaching job in Vietnam, look no further than VUS. Please visit our website to learn more about the school and apply:

https://teachenglish.vus.edu.vn