VUS SPOOKTACULAR HALLOWEEN
KEEP CALM AND HAVE A PUMPKIN
Don't be afraid of werewolves, Dracula, or witches floating around on broomsticks during this wonderful Halloween season. Just keep calm, take a pumpkin, and create your own Halloween pumpkin!
Starting off this season at VUS is the Campus Decoration Contest with the theme of Happy Pumpkin. After days of hard-work, many VUS campuses have finished their lobby decorations with colorful pumpkins, bats and balloons. While we wait for the winners to be announced, let's take a look at the preparations done by our lovely staff members via these photos. And don't forget to stop by the campus' Halloween corner and take some photos!
Follow us for more exciting news!
#VUSEnglishTeachers #TeachEnglishAtVUS #Vietnamteachingjob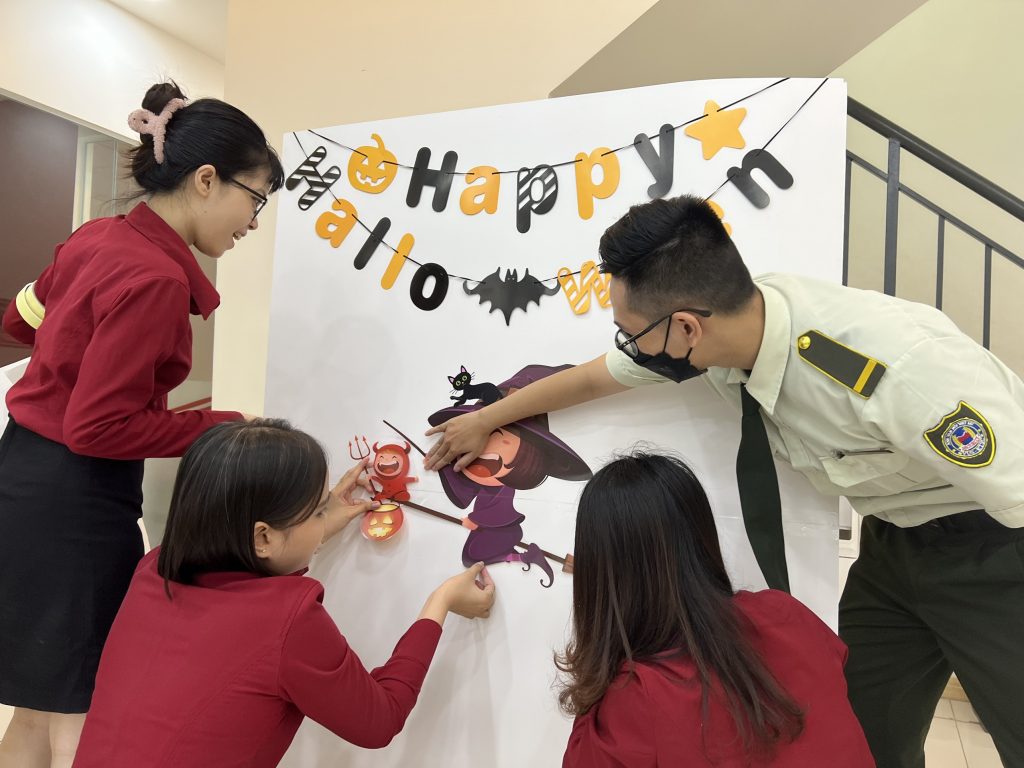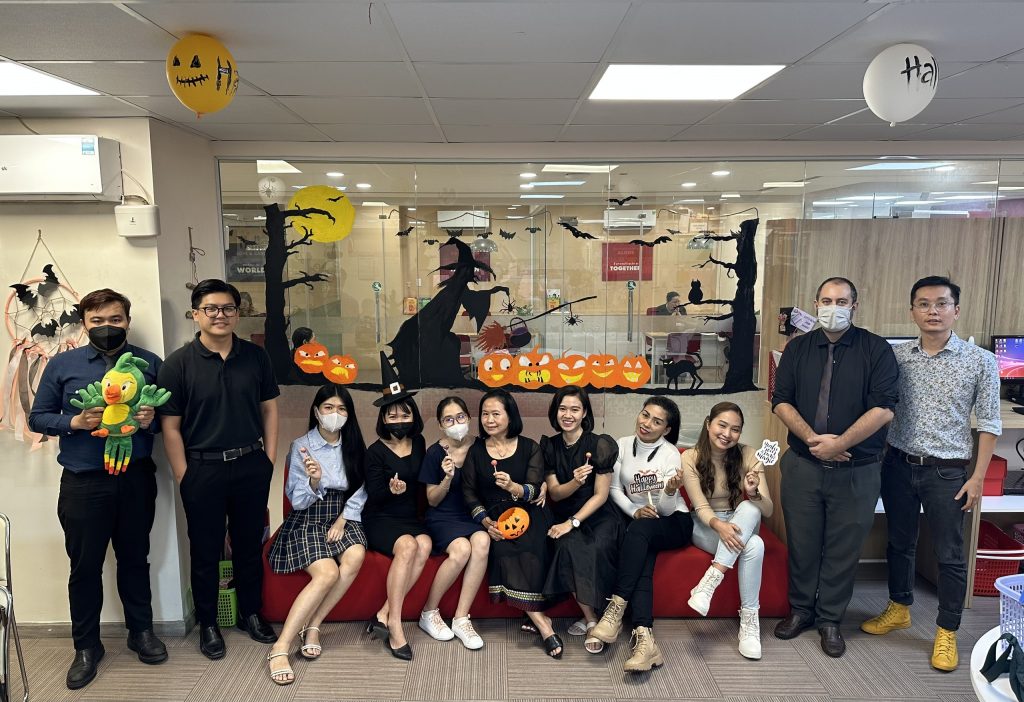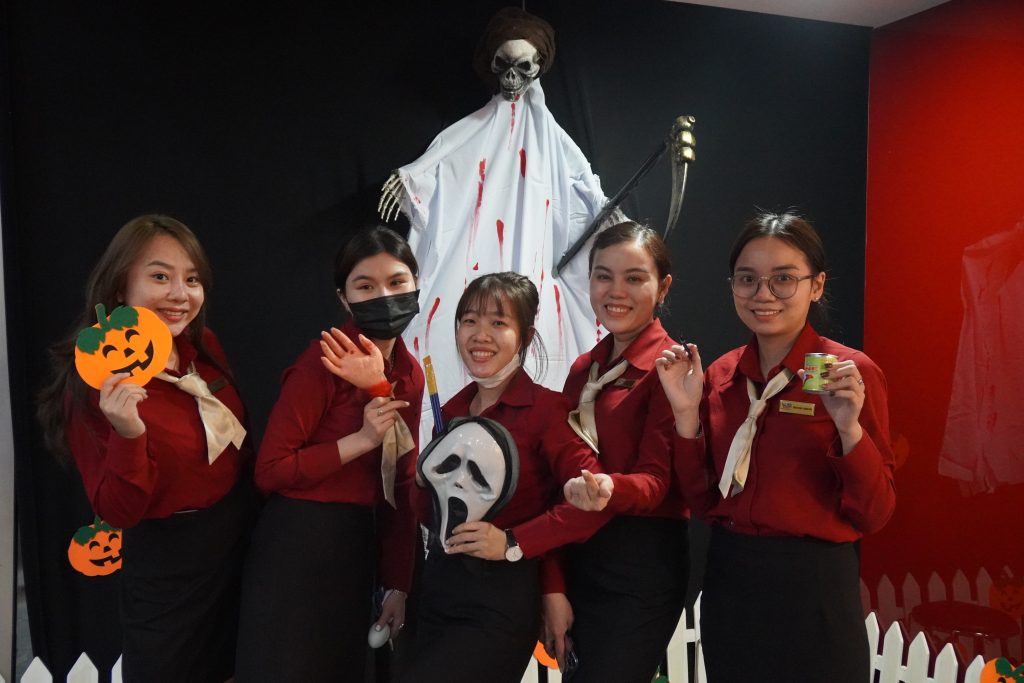 ————————————————————————————————————–
For the best English teaching job in Vietnam, look no further than VUS. Please visit our website to learn more about the school and apply:
https://teachenglish.vus.edu.vn/