𝐖𝐢𝐧𝐧𝐞𝐫𝐬 𝐨𝐟 𝐭𝐡𝐞 𝐕-𝐓𝐀𝐋𝐄𝐍𝐓 𝐒𝐇𝐎𝐖 𝟐𝟎𝟐𝟐 𝐟𝐨𝐫 𝐕𝐔𝐒 𝐓𝐞𝐚𝐜𝐡𝐢𝐧𝐠 𝐒𝐭𝐚𝐟𝐟
During the Teachers' Day 2022 celebrations for both our teachers and teaching assistants, our teaching staff members have proven how talented they are with vivid and energetic performances, from singing, dancing to rapping and playing musical instruments.
Right after the performances, the audience made the decision about which performance stood out the most by real-time polling. The final scores were just marginally different because all the performances were exceptional.
Congratulations to all the winners of V-Talent Show 2022 listed below:
V-Talent prizes for TAs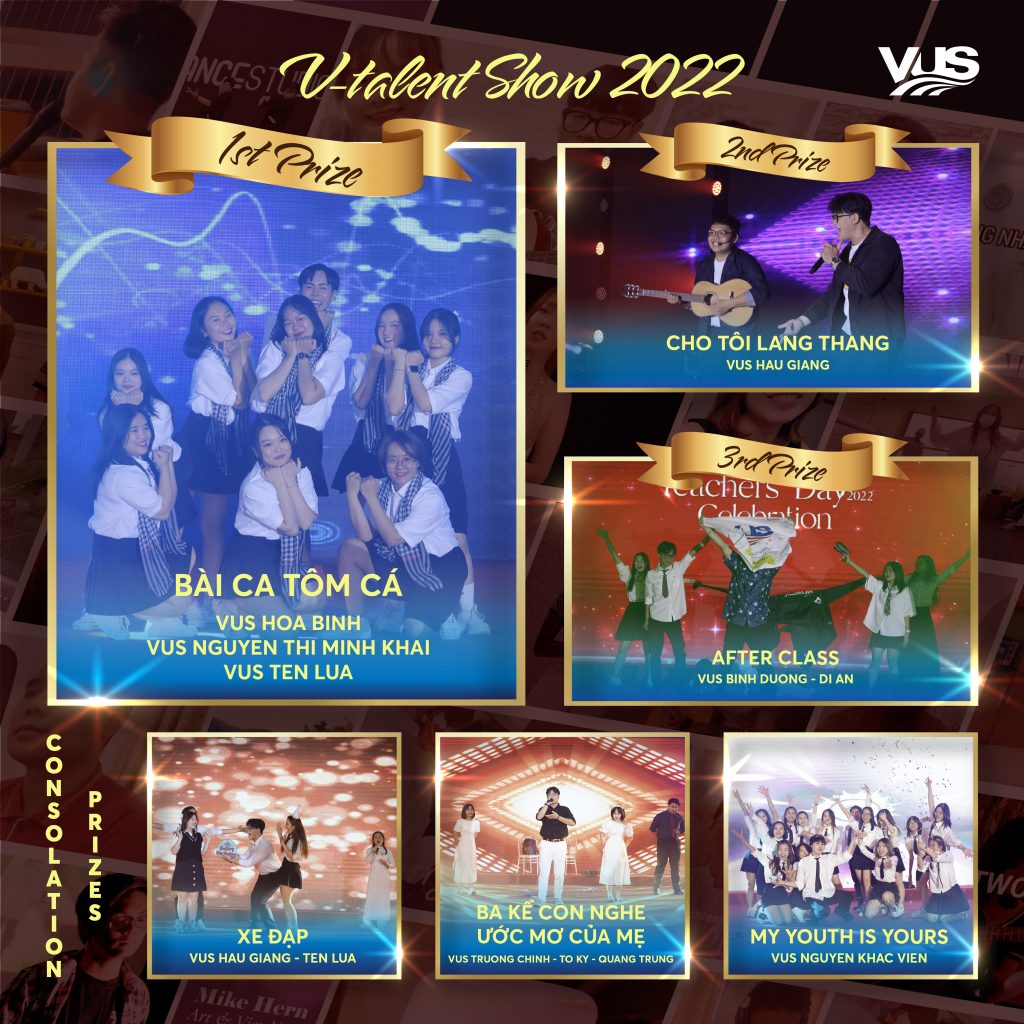 1st prize: BÀI CA TÔM CÁ by VUS Hoa Binh – Nguyen Thi Minh Khai – Ten Lua
2nd prize: CHO TÔI LANG THANG by VUS Hau Giang
3rd prize: AFTER CLASS by VUS Binh Duong – Di An
Consolation prizes:- XE ĐẠP by VUS Hau Giang – Ten Lua- MY YOUTH IS YOURS by VUS Nguyen Khac Vien – BA KỂ CON NGHE ƯỚC MƠ CỦA MẸ by VUS Truong Chinh – To Ky – Quang Trung
———————–
V-Talent prizes for Teachers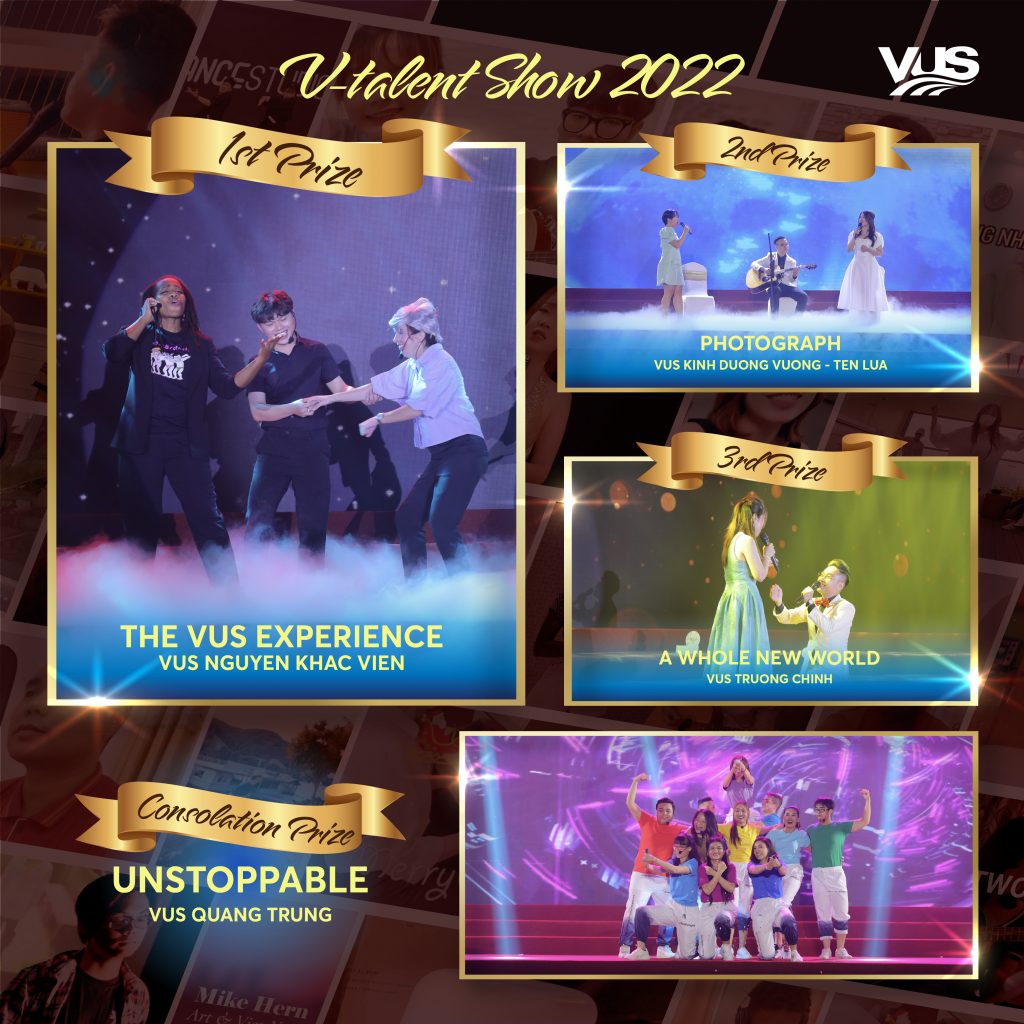 1st prize: THE VUS EXPERIENCE by VUS Nguyen Khac Vien
2nd prize: PHOTOGRAPH by VUS Kinh Duong Vuong – Ten Lua
3rd prize: A WHOLE NEW WORLD by VUS Truong Chinh
Consolation prize: UNSTOPPABLE by VUS Quang Trung
Thank you for your hard work and may your energy and enthusiasm remain unchanged. See you next year.
#VUSEnglishTeachers#TeachEnglishAtVUS
#Vietnamteachingjob#TeachersDay
——————————————-
For the best English teaching job in Vietnam, look no further than VUS. Please visit our website to learn more about the school and apply:
https://teachenglish.vus.edu.vn/