With a total prize of up to 30 million VND, let's join the contest today to make every VUS moment memorable.
Below are some suggestions that may help you get started and earn many likes for your product. If you have already had an idea, invite your friends to shoot a video and fill in the form shorturl.at/fiLV0 to submit your work.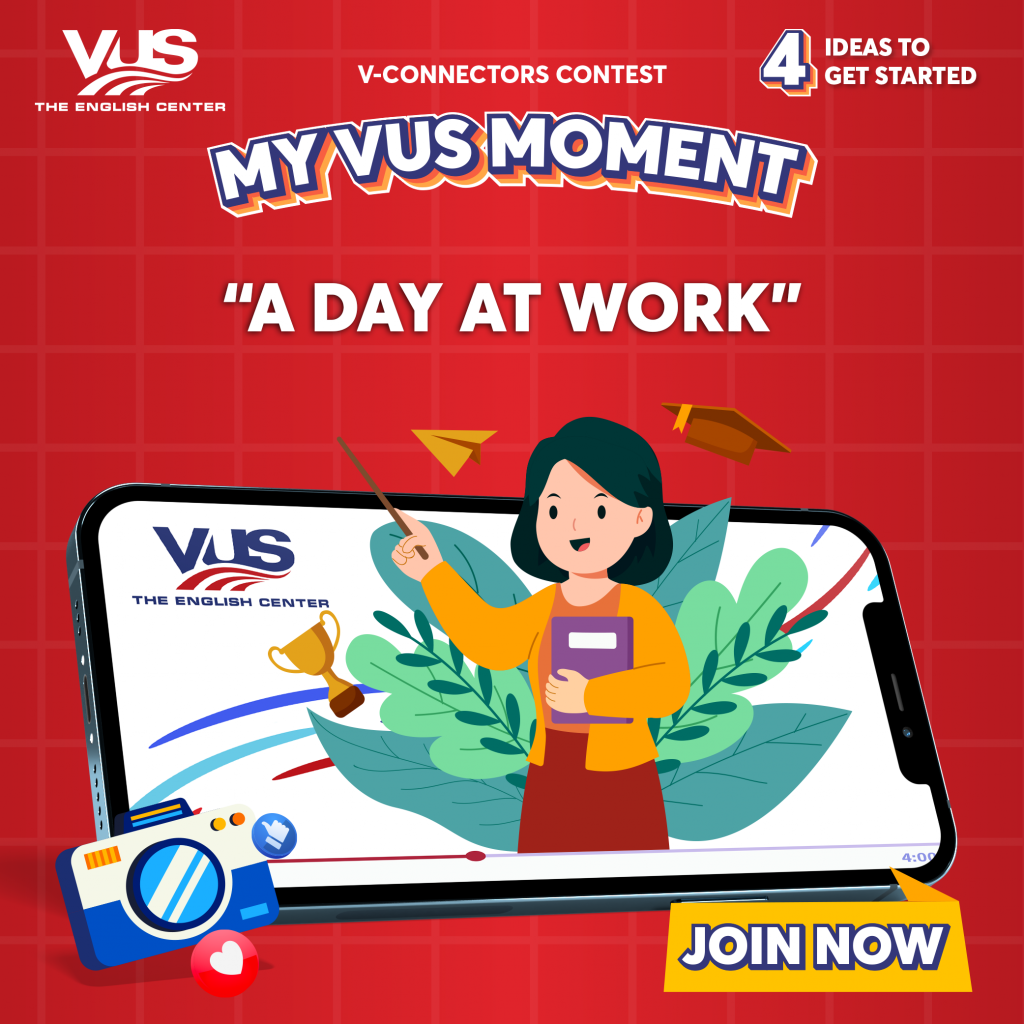 𝐂𝐫𝐞𝐚𝐭𝐞 𝐚 𝐯𝐥𝐨𝐠 𝐚𝐛𝐨𝐮𝐭 𝐀 𝐝𝐚𝐲 𝐚𝐭 𝐰𝐨𝐫𝐤
Vlog is such a creative way to tell your story. Although everyone may have the same daily routine at VUS, each person's storyline is unique. Be the lead character in your own extraordinary story. You'll be surprised to know that ordinary and authentic stories are the ones that actually attract more likes and touch the hearts of netizens. To have a vlog of high quality, you should:
1. Plan out your daily activities in an order
2. Prepare devices to record or capture your moments, even your handy smartphone will work. Start your day at VUS as usual and record as many photos or videos as you can. The more resources you have, the more ideas you can use to tell your story. A vlog simply reflects how a normal day goes by, so no script is needed.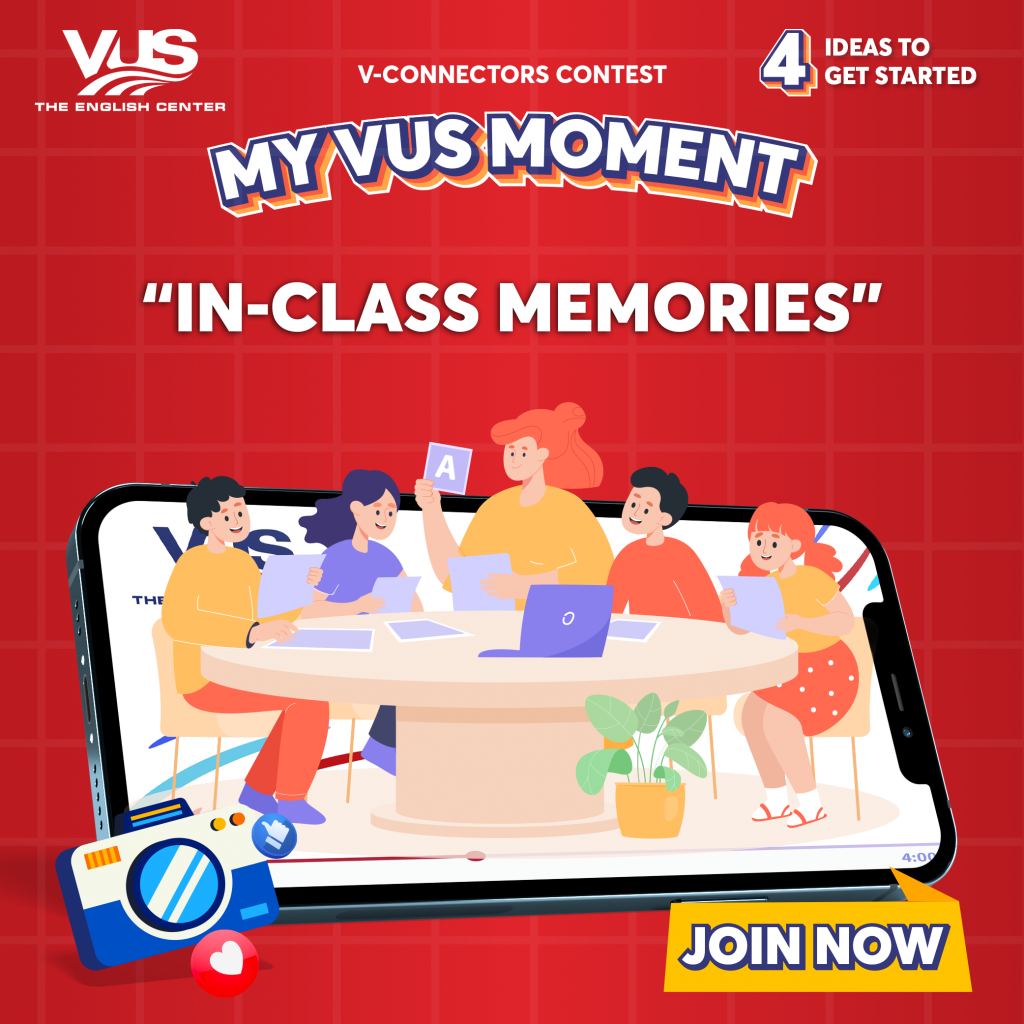 𝐂𝐚𝐩𝐭𝐮𝐫𝐞 𝐦𝐞𝐦𝐨𝐫𝐚𝐛𝐥𝐞 𝐬𝐭𝐨𝐫𝐢𝐞𝐬 𝐨𝐫 𝐦𝐨𝐦𝐞𝐧𝐭𝐬 𝐢𝐧 𝐜𝐥𝐚𝐬𝐬
Format: photo or video
You can share interesting stories or memorable moments that your students or colleagues created or made for you, e.g. students sending you gratitude cards, writing thank-you letters or simply colleagues saying goodbye at the end of class…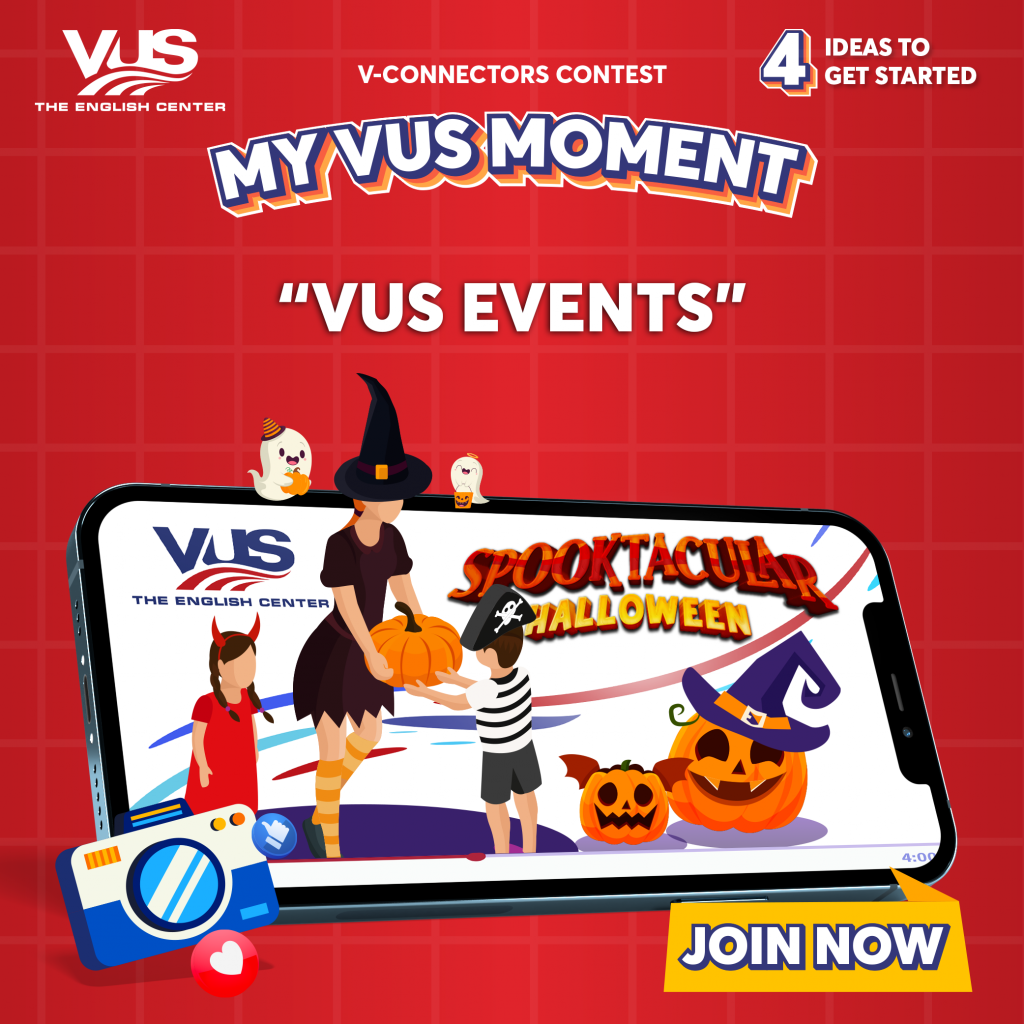 𝐒𝐡𝐚𝐫𝐞 𝐲𝐨𝐮𝐫 𝐦𝐞𝐦𝐨𝐫𝐢𝐞𝐬 𝐰𝐡𝐞𝐧 𝐩𝐚𝐫𝐭𝐢𝐜𝐢𝐩𝐚𝐭𝐢𝐧𝐠 𝐢𝐧 𝐕𝐔𝐒 𝐞𝐯𝐞𝐧𝐭𝐬
You can capture unforgettable, hilarious moments when participating in campus bonding events with other colleagues such as Teachers' or TAs' monthly meetings, workshops or festive events organized for the teaching staff and students.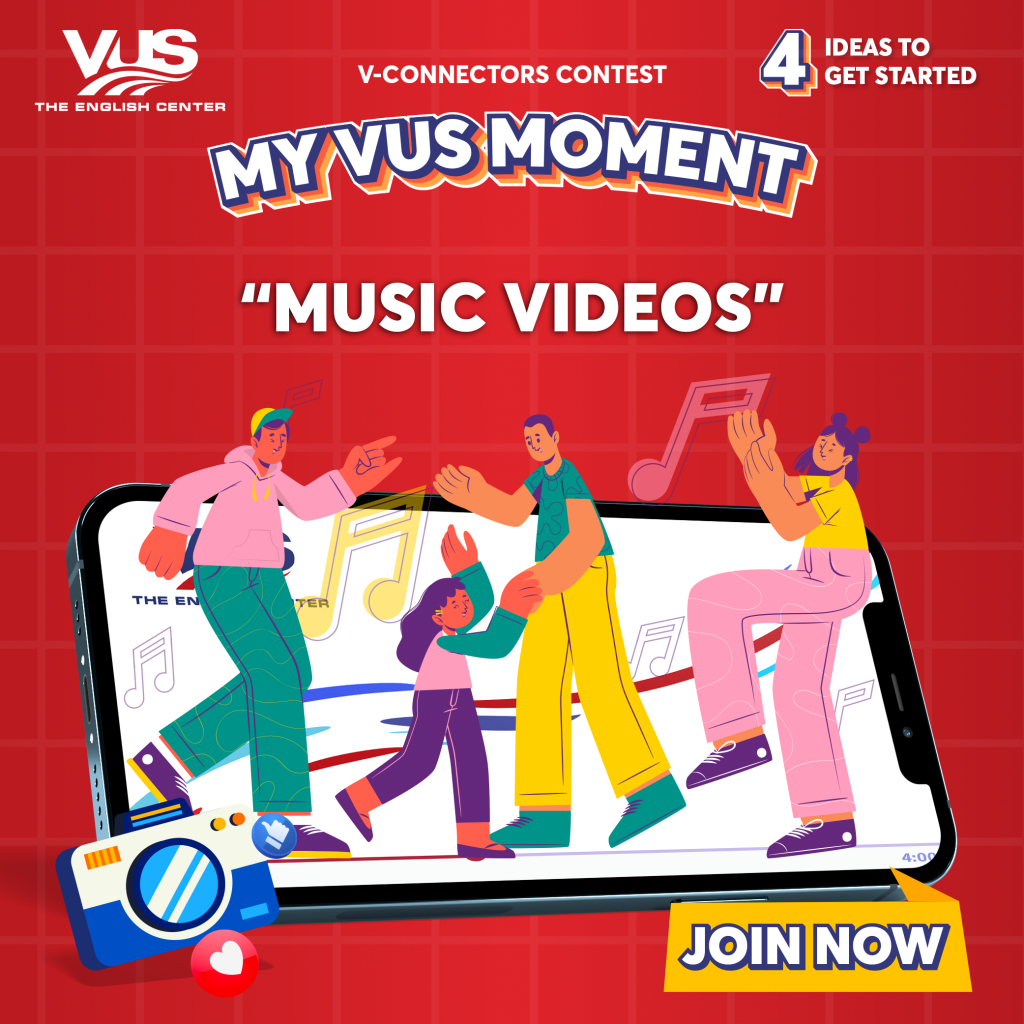 𝐂𝐫𝐞𝐚𝐭𝐞 𝐚 𝐦𝐮𝐬𝐢𝐜 𝐯𝐢𝐝𝐞𝐨
An entry in the form of a music video could be extremely fun and viral. You can choose to use current trending songs to get more likes and interactions. Why wait? Invite your colleagues at your campus and create a one-of-a-kind product together.
And don't forget that we also have Prizes for the top 5 campuses with the highest total number of products. Participate and win the prize today!
Join now and share your favorite moments at VUS with everyone!
#TeachAtVUS #VUSMoments #Teachersday
————————————————————————————————————–
V-Connectors Contest is a competition open for all Vietnamese and expat teachers and Teaching assistants from southern VUS campuses. They are the V-Connectors with the mission to open the door of knowledge for children to reach a brighter future. This is a great opportunity for all the teaching staff to share their favorite moment at VUS and spread the positive energy to the society.
For more information about the contest, please visit this link: shorturl.at/aeIZ0