𝗧𝗢𝗣 𝟰 𝗢𝗡𝗟𝗜𝗡𝗘 𝗜𝗡𝗧𝗘𝗥𝗩𝗜𝗘𝗪 𝗧𝗜𝗣𝗦
Online job interviews have become a lot more common during the last year for obvious reasons.
Here are our top tips on how to make a great impression and maximize your chances of success in getting your desired teaching job.
𝟭) 𝗖𝗵𝗲𝗰𝗸 𝘆𝗼𝘂𝗿 𝘁𝗲𝗰𝗵 𝗴𝗲𝗮𝗿 𝗮𝗻𝗱 𝗰𝗼𝗻𝗻𝗲𝗰𝘁𝗶𝗼𝗻
Test your webcam and microphone to ensure that the video quality is good and the sound is clear with the appropriate app (i.e. Zoom) before the interview.
Additionally check that your battery will last the whole interview.
Try to connect directly to your router with an ethernet cable. This will be more dependable than WiFi and also check your Internet speed.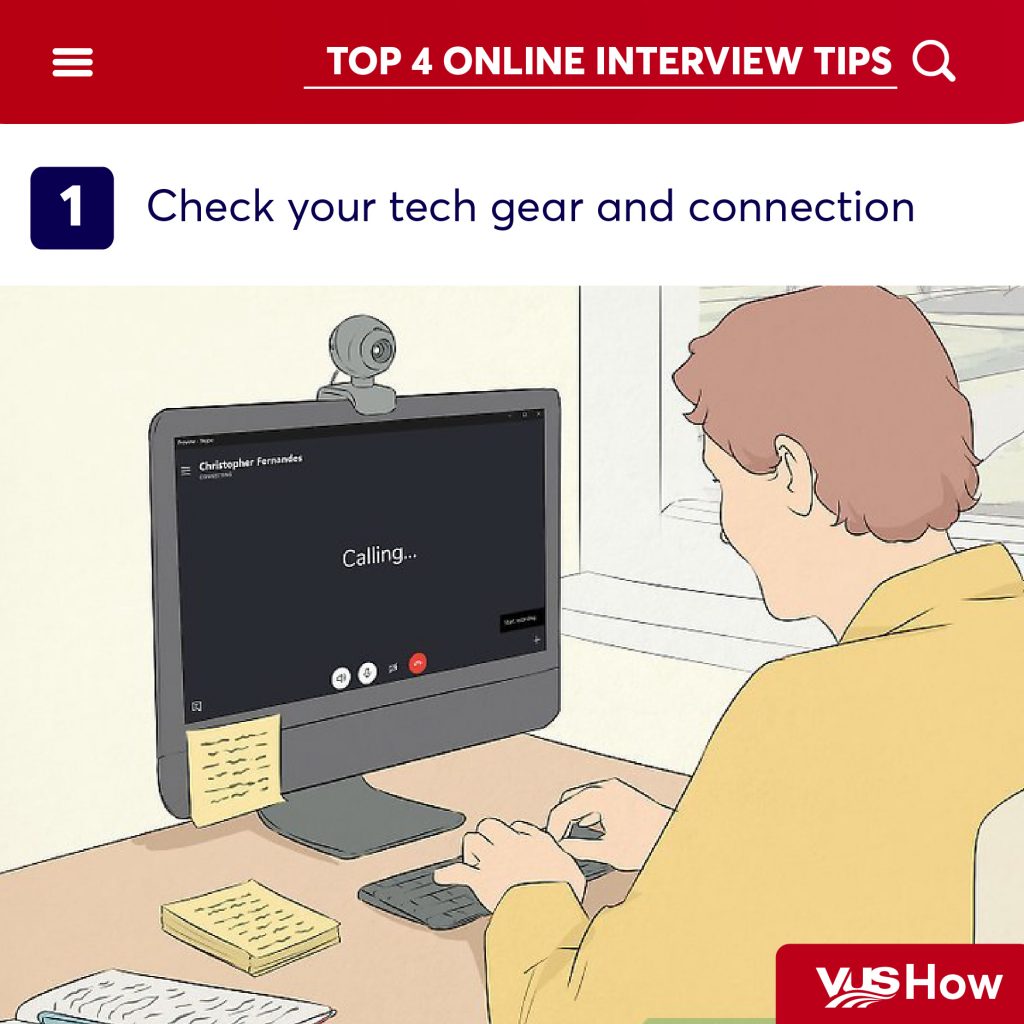 (𝟮) 𝗔𝗿𝗿𝗮𝗻𝗴𝗲 𝗮 𝗯𝗿𝗶𝗴𝗵𝘁 𝗮𝗻𝗱 𝗱𝗶𝘀𝘁𝗿𝗮𝗰𝘁𝗶𝗼𝗻-𝗳𝗿𝗲𝗲 𝗯𝗮𝗰𝗸𝗴𝗿𝗼𝘂𝗻𝗱
Make sure that your face is well lit from behind the webcam. Choose a plain and professional background i.e. a white wall or a bookcase.
You should put your phone on silent and ask other people in your home not to disturb you during the meeting.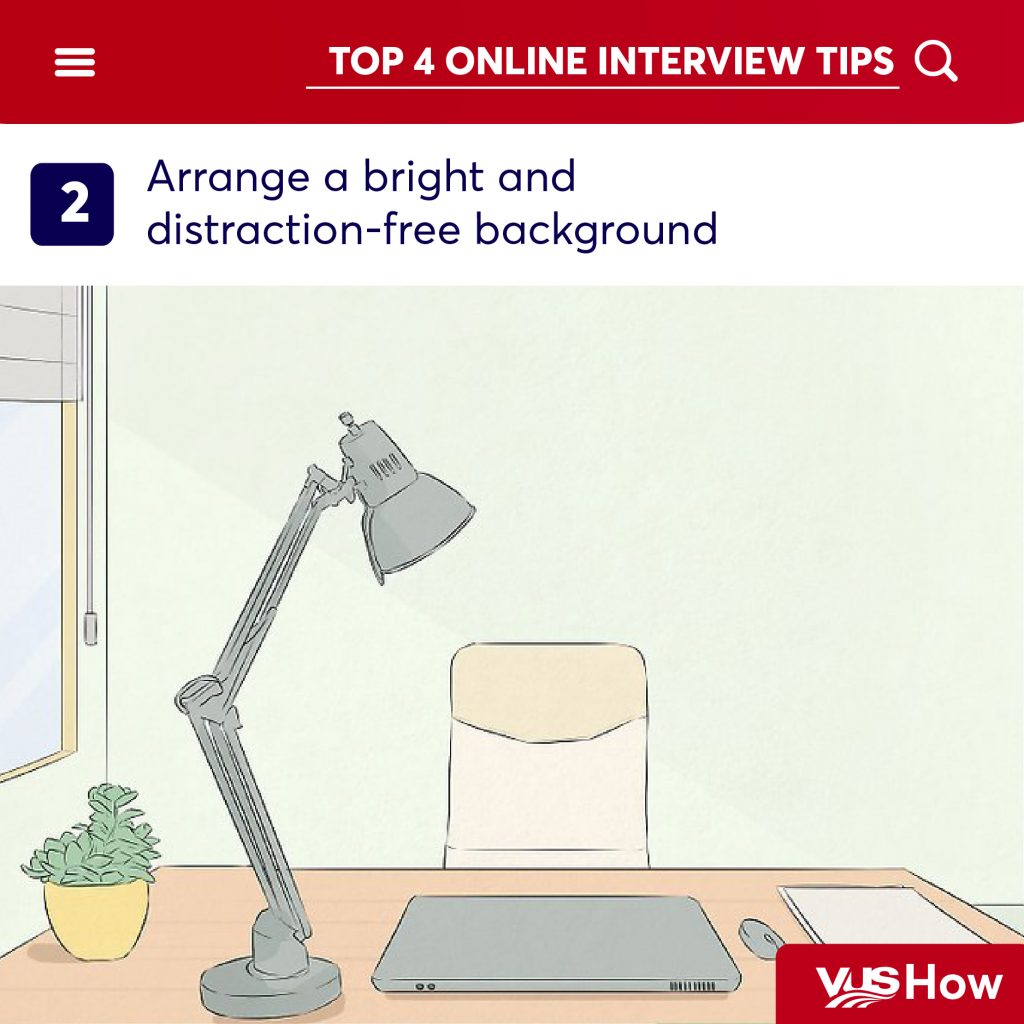 (𝟯) 𝗔𝗽𝗽𝗲𝗮𝗿𝗮𝗻𝗰𝗲 𝗺𝗮𝘁𝘁𝗲𝗿𝘀
First impressions are important and your professional appearance shows the interviewer you're serious about the job. Try to wear a formal outfit and brush your hair (you may want to shave if appropriate).
If you have glasses remember that they can reflect what's on your screen to the interviewer.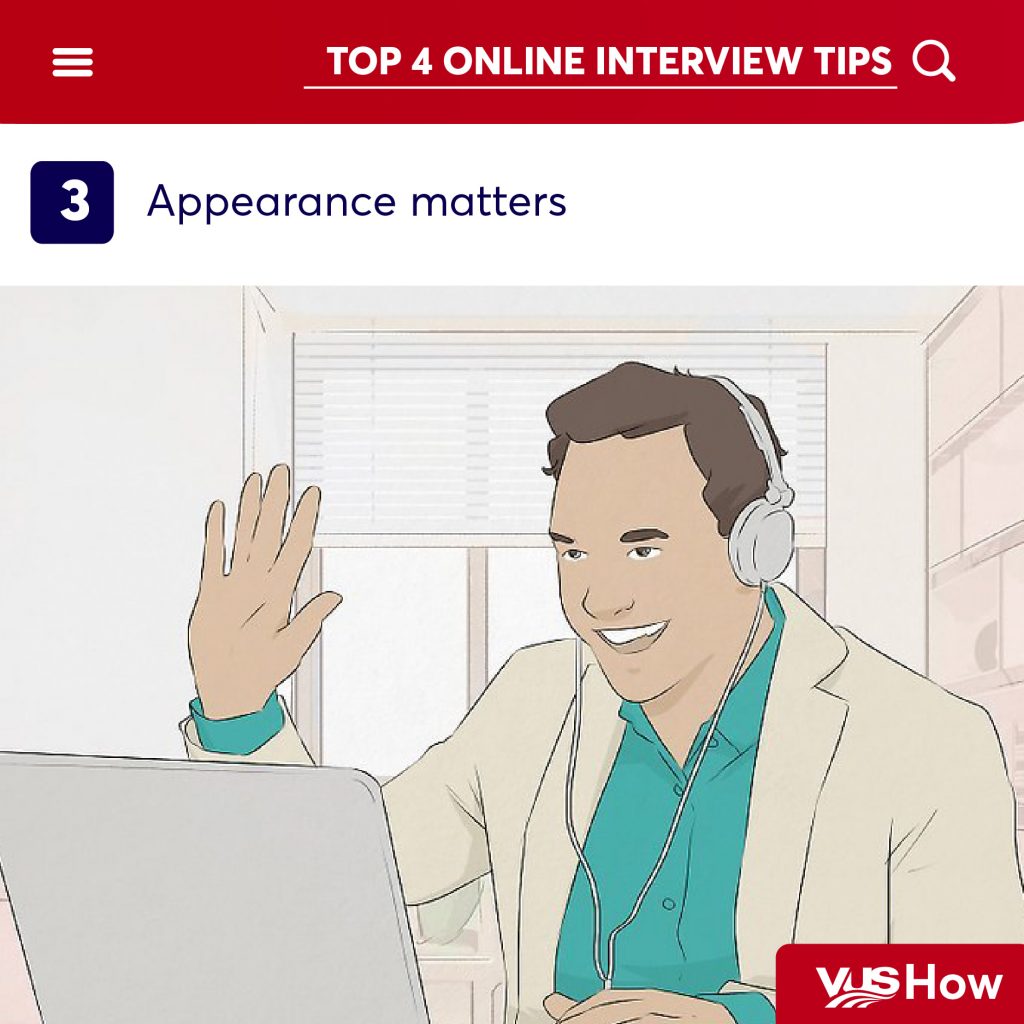 (𝟰) 𝗨𝘀𝗲 𝗲𝗻𝗴𝗮𝗴𝗲𝗱 𝗯𝗼𝗱𝘆 𝗹𝗮𝗻𝗴𝘂𝗮𝗴𝗲
Make sure you are sitting up straight with your shoulders back and head up. Don't forget to make eye contact by looking directly into the camera.