𝗔𝗥𝗘 𝗬𝗢𝗨𝗥 𝗦𝗧𝗨𝗗𝗘𝗡𝗧𝗦 𝗙𝗔𝗟𝗟𝗜𝗡𝗚 𝗔𝗦𝗟𝗘𝗘𝗣 𝗜𝗡 𝗖𝗟𝗔𝗦𝗦? 𝗗𝗢 𝗬𝗢𝗨 𝗪𝗔𝗡𝗧 𝗧𝗢 𝗝𝗢𝗜𝗡 𝗧𝗛𝗘𝗠?
After a long day at school, your students are probably not excited to be in class. They're scrolling on their phones, chatting with friends, or taking a nap on their backpack. You can feel the energy draining out of you as you worry about getting them to focus.
To turn the class dynamic around, instead of your standard interactive educational activities, why not try some EXCITING GAMES? We have some helpful suggestions for you.
𝗚𝗲𝘁 𝘆𝗼𝘂𝗿 𝘀𝘁𝘂𝗱𝗲𝗻𝘁𝘀 𝘂𝗽 𝗮𝗻𝗱 𝗼𝘂𝘁 𝗼𝗳 𝘁𝗵𝗲𝗶𝗿 𝘀𝗲𝗮𝘁𝘀 𝘄𝗶𝘁𝗵 𝗮 𝗳𝘂𝗻 𝗶𝗻-𝗰𝗹𝗮𝘀𝘀 𝗴𝗮𝗺𝗲.
Turn off the screen and play a game in the classroom. Nothing beats rolling big colorful dice, running around with a fly swatter or throwing a sticky ball.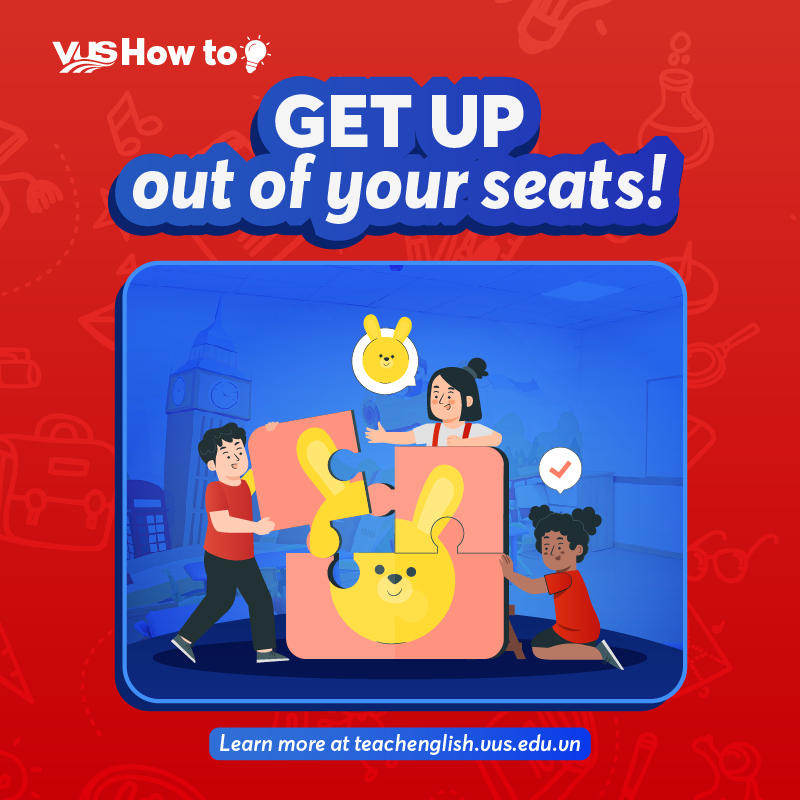 The floor can be transformed into a game board and students can move their characters around the room. Have a team of students use the target language. After pronunciation corrections, one of them can roll the big die and move their animal. This is also great counting practice for younger learners.
Display vocabulary words on your whiteboard as targets. Students can race with a flyswatter to hit their word before their friends. You could also write one vocabulary word on each student's desk instead to add some difficulty to the game.
Students also love to throw sticky balls at the board. They can aim for the correct answer, and the further away they get, the more points they can earn!

Sleepy students will suddenly have more energy than you've seen in them all month, and the competitive atmosphere will charge up the classroom. Also, don't worry if it's a flop the first time around; after all, practice makes perfect! After a few weeks of playing, they might be able to run the whole game themselves!
𝗧𝗿𝘆 𝘀𝗼𝗺𝗲 𝗳𝘂𝗻 𝗼𝗻𝗹𝗶𝗻𝗲 𝗴𝗮𝗺𝗲𝘀 𝗱𝗲𝘀𝗶𝗴𝗻𝗲𝗱 𝗳𝗼𝗿 𝘁𝗵𝗲 𝗰𝗹𝗮𝘀𝘀𝗿𝗼𝗼𝗺.
Have your students compete in a quiz show! Baamboozle was designed by a VUS teacher and is now used by teachers worldwide! There are countless premade games covering everything from elementary vocabulary to advanced grammar, as well as general trivia and speaking topics, or you can design your own.
If your older students can't keep their hands off their phones, use it to your advantage. Kahoot! allows you to host a trivia game on the big screen, displaying the question and answers. Your students race to answer on their smartphones and watch their points grow on the screen.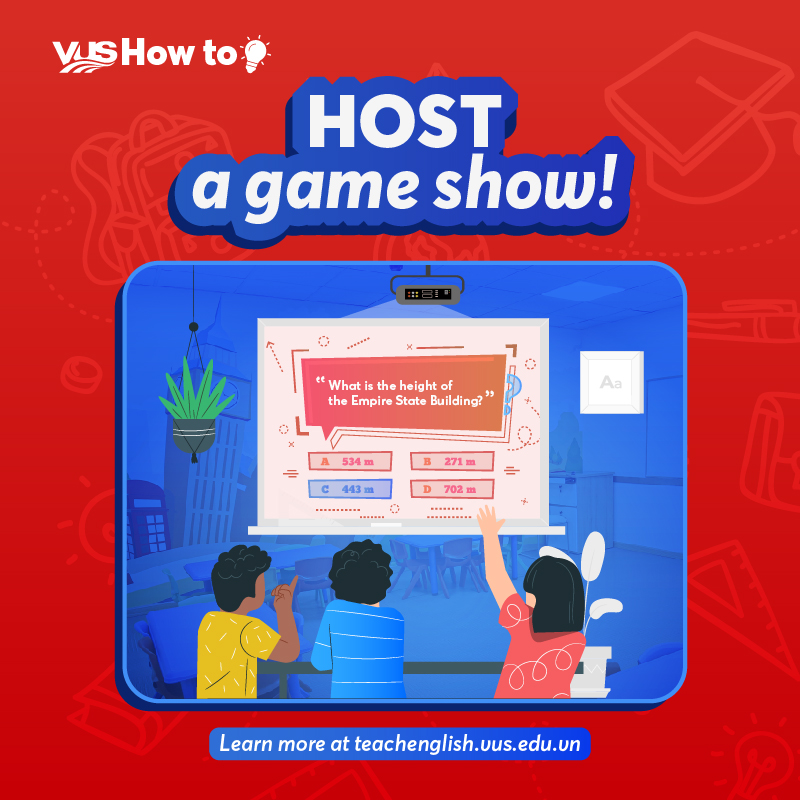 There are many other great online tools to help you spice up your class. Wheel of Names will have your students on the edge of their seats, waiting to see who will have to answer. You can also find online pictionary, crossword puzzles and word searches that you can work through together as a class.
Sitting through a long lesson can be quite a challenge, especially for young learners. Sometimes you just need to get everyone up and moving!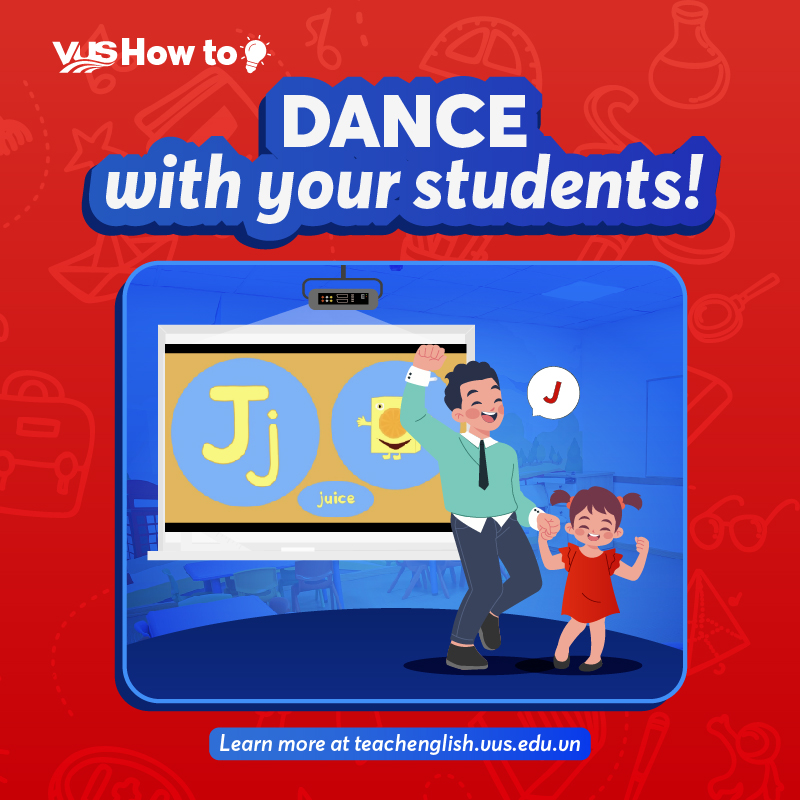 There are many amazing online channels that specialize in videos for the little ones. Dance to the ABC's, practice your counting with TPR, and more! Even Head, Shoulders, Knees and Toes can be tied into a vocabulary lesson.

Don't be shy! Join your students on the dance floor and they will love it! These fun interactions are a great way to build rapport with your young learners.
Do you have any games that your students love? Share them below to help make more fun for everyone!
———————————————
For the best English teaching job in Vietnam, look no further than VUS, the leader in English Language Teaching (ELT) in Vietnam with:
25+ years of experience
55+ NEAS certified centers nationwide
77,000+ students at all levels.
2,500+ dedicated teachers and assistants
Start your journey with VUS today by applying at:
https://teachenglish.vus.edu.vn