LADIES AND GENTLEMEN
VUS WELCOMES YOU TO LONG AN
VUS' brand-new campus in Long An will officially open soon.
Fasten your seatbelt because VUS is taking you to visit Long An via these photos below.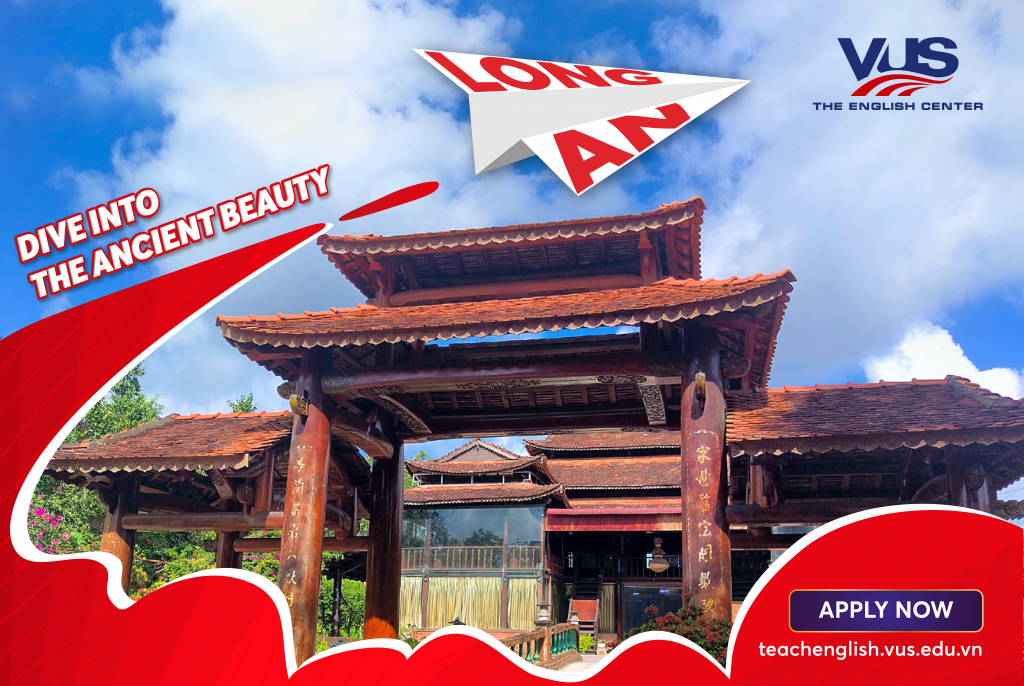 Tan Lap Floating Village
This location has exceptional natural beauty, including old Melaleuca woods, water lily and lotus ponds, as well as hundreds of species of indigenous birds, fish, and amphibians that together form a diverse and rich ecosystem.
Phuoc Loc Tho ancient village
The 100 years old wooden houses in the ancient village are typical old houses with the design of the North, Central, and South regions. Unique antiques are all on display for visitors to enjoy while learning about the local culture.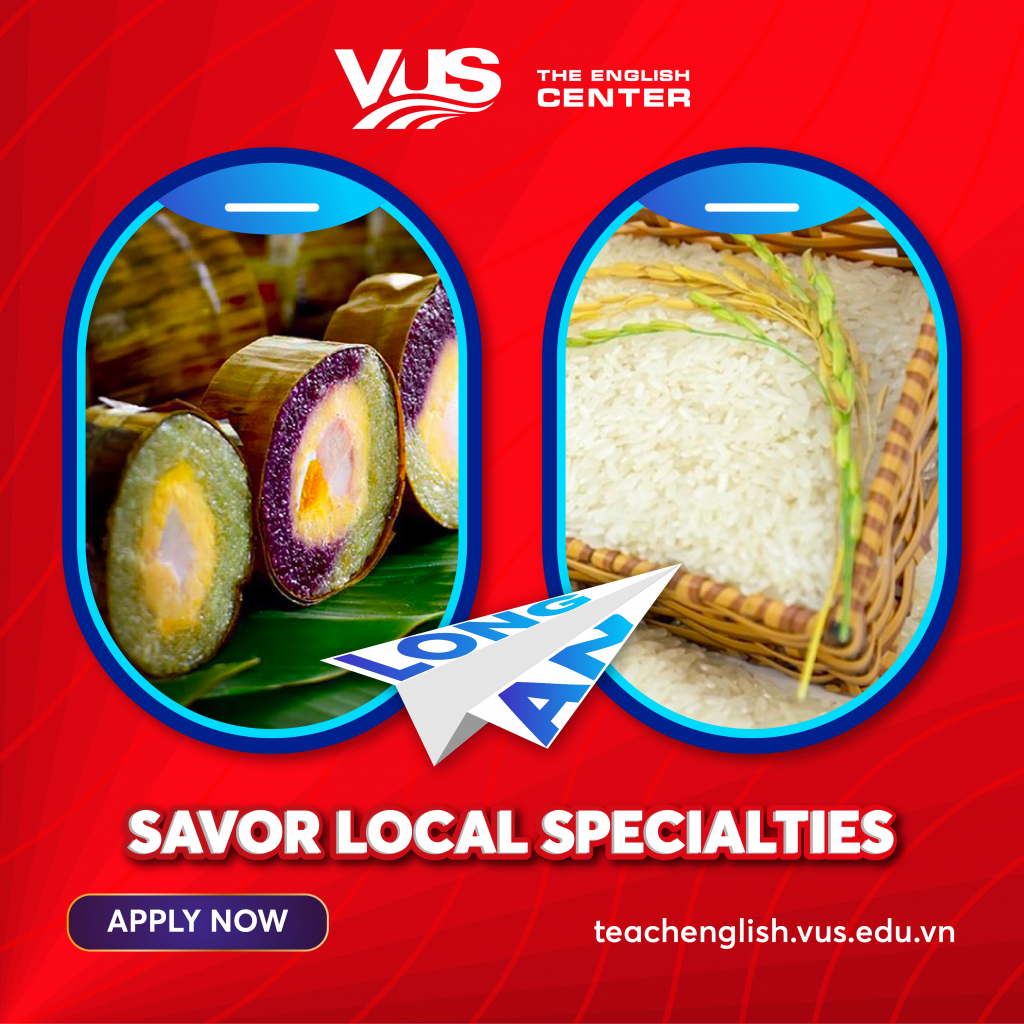 Cho Dao's fragrant rice
Once cooked, this special variety of rice will exhibit all of its attractive qualities, including a milky white center, long, slender, and fragrant grains. In the past, this exquisite rice used to be served for the kings only.
Long An cylindrical sticky rice cake
Unlike other places, these cylindrical sticky rice cakes in Long An have much more vibrant colors: from the attractive green color of coriander leaves to the bright red color from the Gac fruit.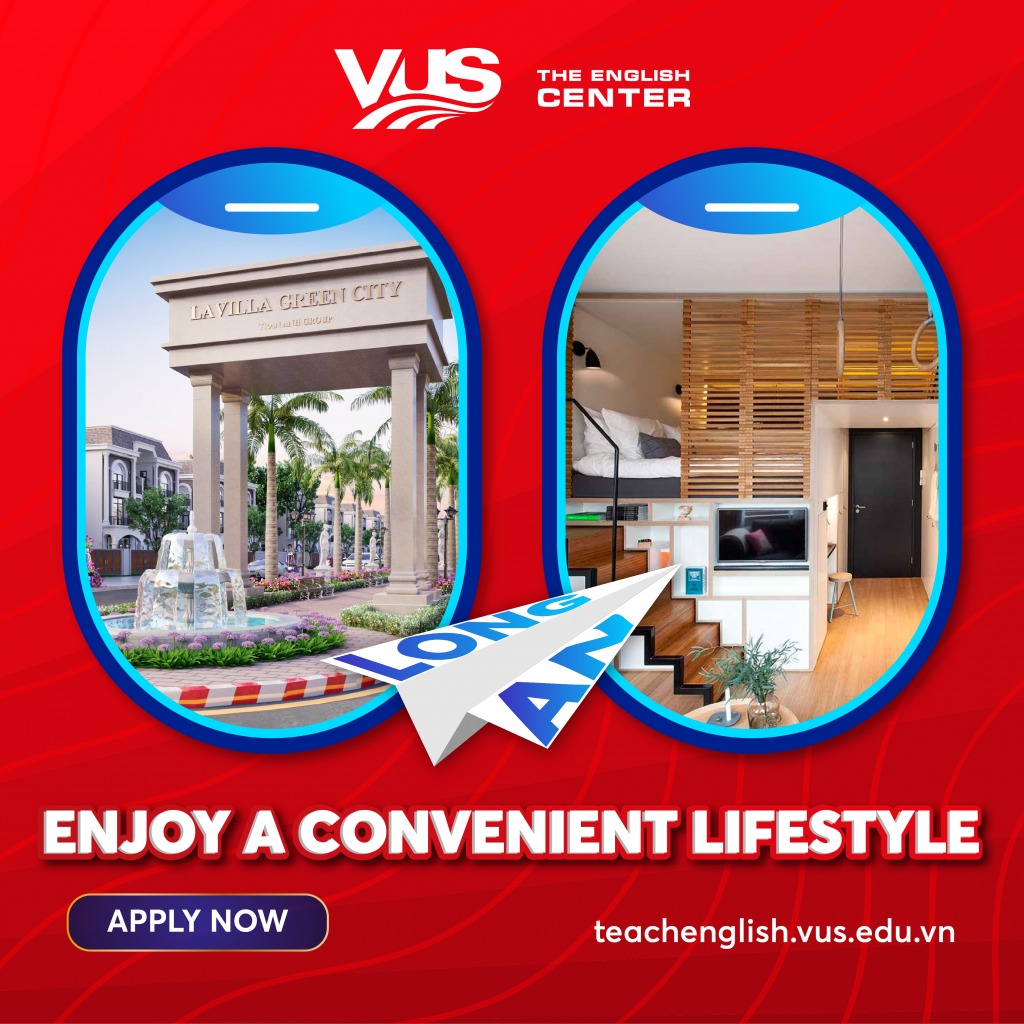 Residential communities like Laville Green City Tan An that come completely furnished give their residents the most convenient and comfortable living environment possible. Enjoy your new life right at the center of Long An!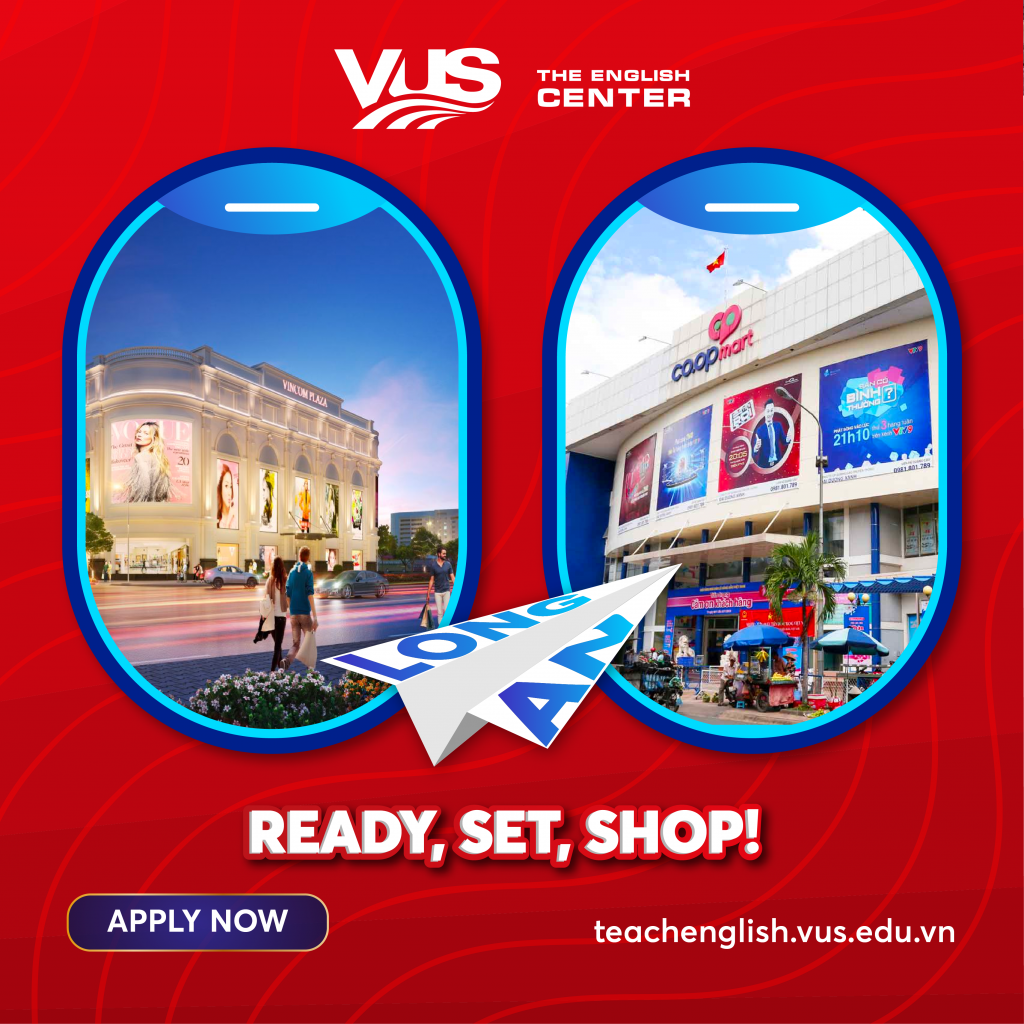 Vincom Plaza Long An
Vincom has made its mark on the entire country of Vietnam, including Long An. Thanks to its wide variety of brands and goods, this well-known mall chain is the ideal location for shopping.
Coopmart Long An
Like Vincom, Coopmart has a long history of success as a chain of shopping centers in Vietnam. Customers may find a wide range of items and exceptional customer service at Coopmart Long An.
❤️‍ Become a member of VUS Long An team by applying now via https://teachenglish.vus.edu.vn/
#VUSEnglishTeachers#Vietnamteachingjob#LongAn
———————————-

For the best English teaching job in Vietnam, look no further than VUS. Please visit our website to learn more about the school and apply: