🏆 𝗩𝗨𝗦 – 𝗧𝗛𝗘 𝗢𝗡𝗟𝗬 𝗘𝗗𝗨𝗖𝗔𝗧𝗜𝗢𝗡 𝗜𝗡𝗦𝗧𝗜𝗧𝗨𝗧𝗜𝗢𝗡 𝗧𝗢 𝗪𝗜𝗡 "𝗧𝗛𝗘 𝗕𝗘𝗦𝗧 𝗖𝗢𝗠𝗣𝗔𝗡𝗬 𝗧𝗢 𝗪𝗢𝗥𝗞 𝗙𝗢𝗥 𝗜𝗡 𝗔𝗦𝗜𝗔 𝟮𝟬𝟮𝟭" 𝗔𝗪𝗔𝗥𝗗
HR Asia has recently announced the list of 115 enterprises that have won the award "𝗧𝗛𝗘 𝗕𝗘𝗦𝗧 𝗖𝗢𝗠𝗣𝗔𝗡𝗬 𝗧𝗢 𝗪𝗢𝗥𝗞 𝗙𝗢𝗥 𝗜𝗡 𝗔𝗦𝗜𝗔 𝟮𝟬𝟮𝟭". We are proud to announce that VUS is the only representative of the education sector in Vietnam to be honored in this list.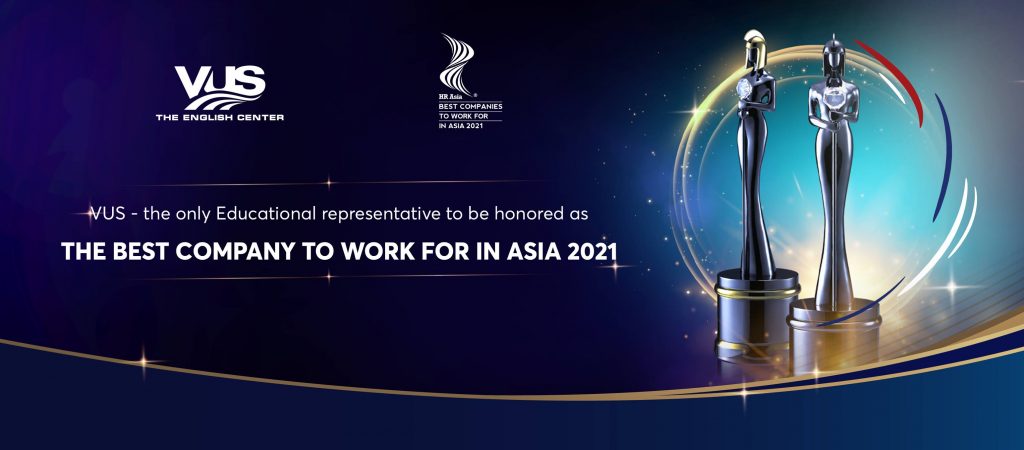 ✨ VUS has been optimizing the online learning experience by accelerating investment in technology, AI and Cloud computing. In addition, VUS are building platforms to make sure employees can work remotely effectively, maintaining jobs for more than 2,300 teaching staff and operating continuously throughout th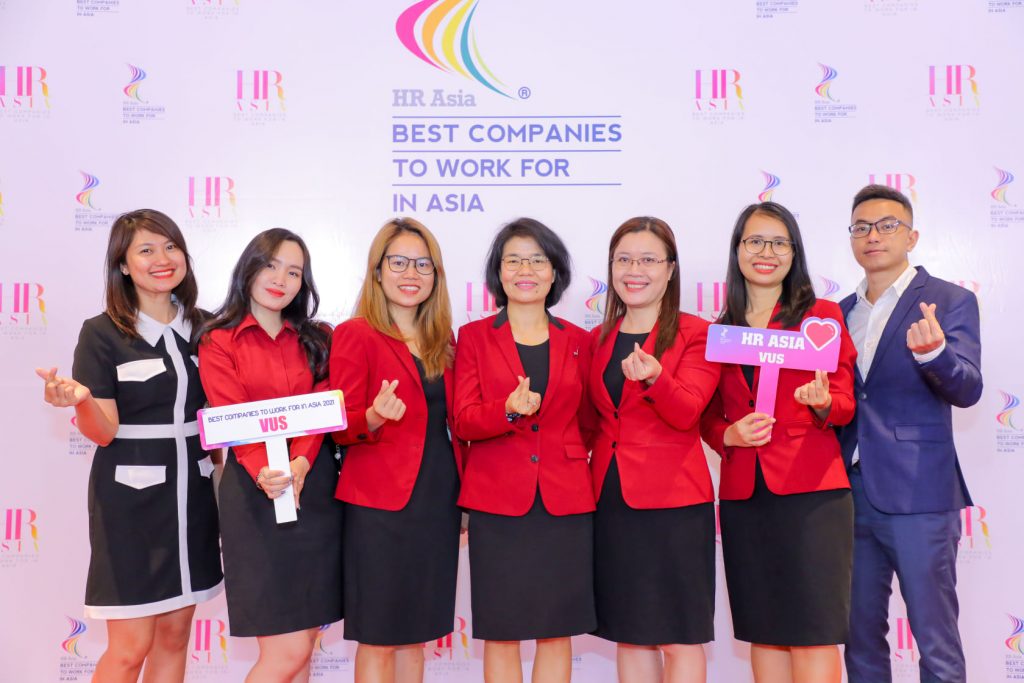 "Covid-19 is both a challenge and a motivation for us to make a breakthrough without inner potential and become a pioneering EdTech education unit. Along with the process of O2O transformation to create an integrated education system, we have maintained the learning of 70,000 students and kept jobs for more than 2,300 teaching staff during the recent period of isolation. We are also investing and preparing scripts to be ready to welcome students at 43 campuses across the country. At the same time, we have been promoting the restructuring of the company and maintaining the momentum of business development in all situations." – 𝘔𝘴. 𝘓𝘦 𝘘𝘶𝘢𝘯𝘨 𝘛𝘩𝘶𝘤 𝘘𝘶𝘺𝘯𝘩 – 𝘊𝘌𝘖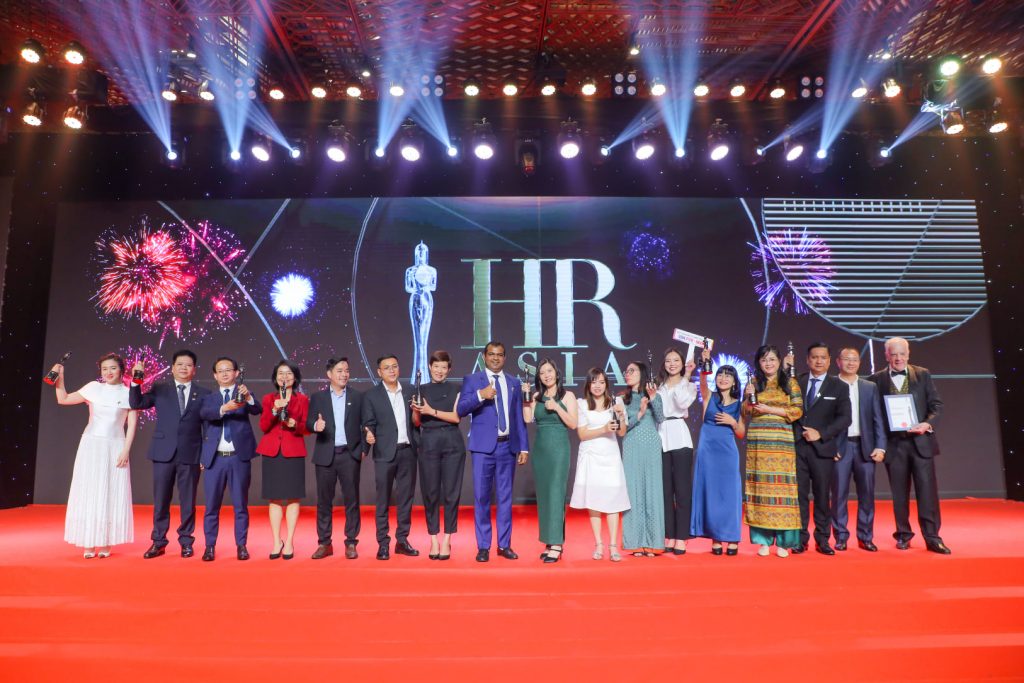 VUS supports children and young adults with learning English to receive a high-quality education and gain internationally recognized qualifications. The organization has facilities in more than 6 provinces with 43 centers throughout Vietnam and plans to expand.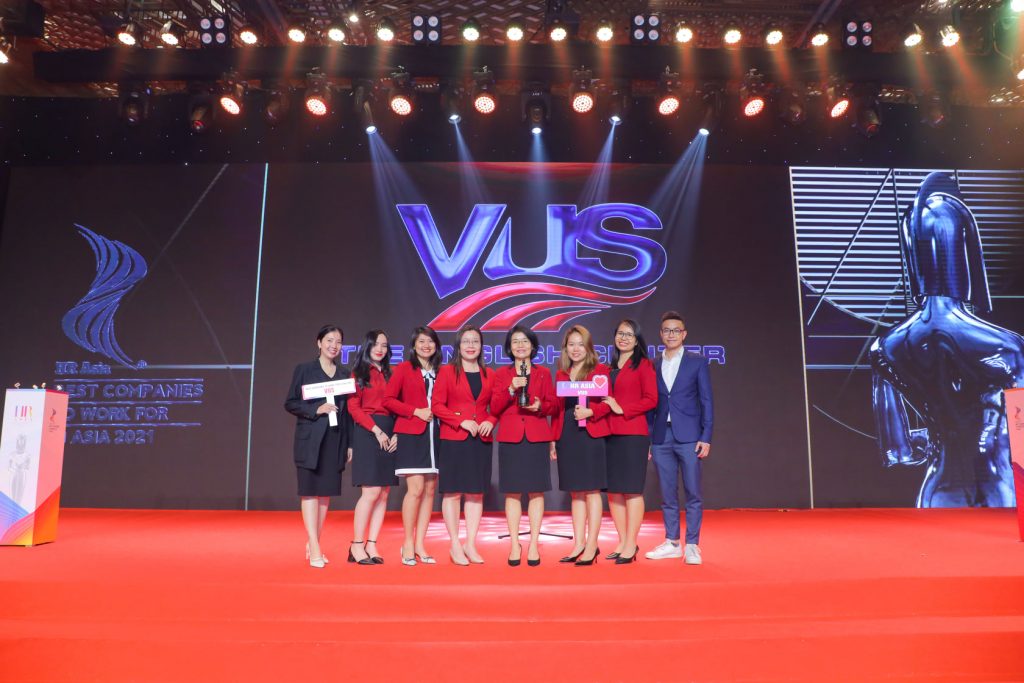 VUS is accredited with the international standard of English centers system by NEAS, the global leader in Quality Assurance for the English Language Teaching Community, for 4 consecutive years. The company has a strategic partnership with The City University of New York (CUNY) and is also the British Council's Diamond IELTS Partner of the year 2020-21.VUS has also been honored as the "Gold Cambridge Assessment English Preparation Center 2021" in Vietnam.
Discover more of our work at: https://vus.link/VUSTheEnglishCenter