What is the first thing that comes to your mind when talking about New Year's Eve? Do you know Vietnamese people have a custom to get good fortune on the first day of the New Year?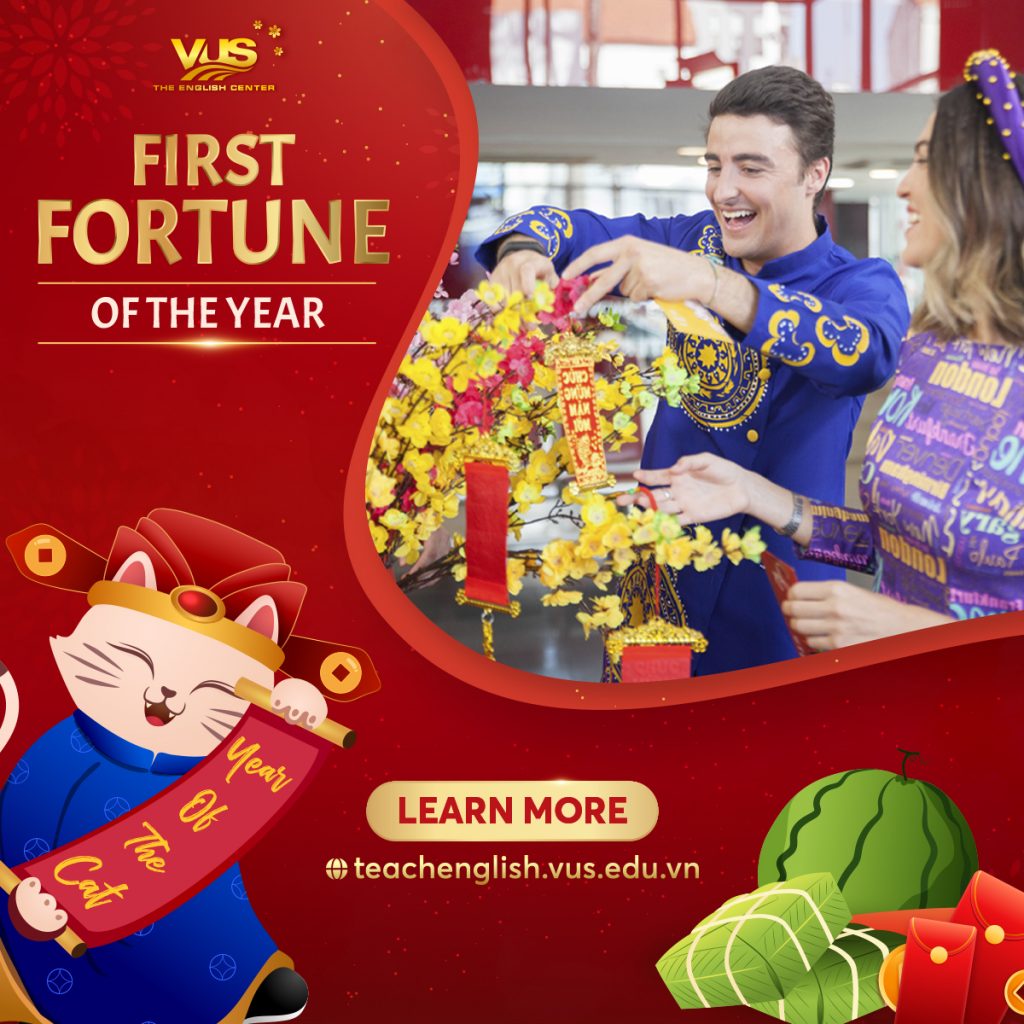 The custom is known as Hai loc dau nam ("Springtime fortune") – an activity of taking a branch of a tree (representing "fortune") to bring home for good luck on the first day of New Year. Lucky buds are small branches of a banyan or bodhi tree – trees that symbolize vitality since they are lush and verdant all year round. There are two interpretations for the word "Loc" in Vietnamese: the first is "blossom buds and young leaves" and the second is "perks and favors".
This tradition has been passed down for generations as a concept of bringing fortune and happiness for the upcoming New Year. More than that, flower buds represent the growing up in any difficult circumstances – "After a storm comes a calm."
Do you want to know how VUS teachers "grab their luck" for New Year? Don't forget to follow us to experience our "Springtime Fortune" activity on the first day back to work.