𝗖𝗟𝗢𝗦𝗨𝗥𝗘 𝗔𝗖𝗧𝗜𝗩𝗜𝗧𝗜𝗘𝗦 𝗧𝗢 𝗥𝗘𝗜𝗡𝗙𝗢𝗥𝗖𝗘 𝗟𝗘𝗔𝗥𝗡𝗜𝗡𝗚 📣
In the final part of our 3 part "How to" series we are following on from our top 4 activities shared last week with some great ways to end your lesson. The following activities will once again encourage small talk and reinforce the learning that took place during the lesson.
Follow these tips and examples to promote communication and interaction and maximize your students' satisfaction levels.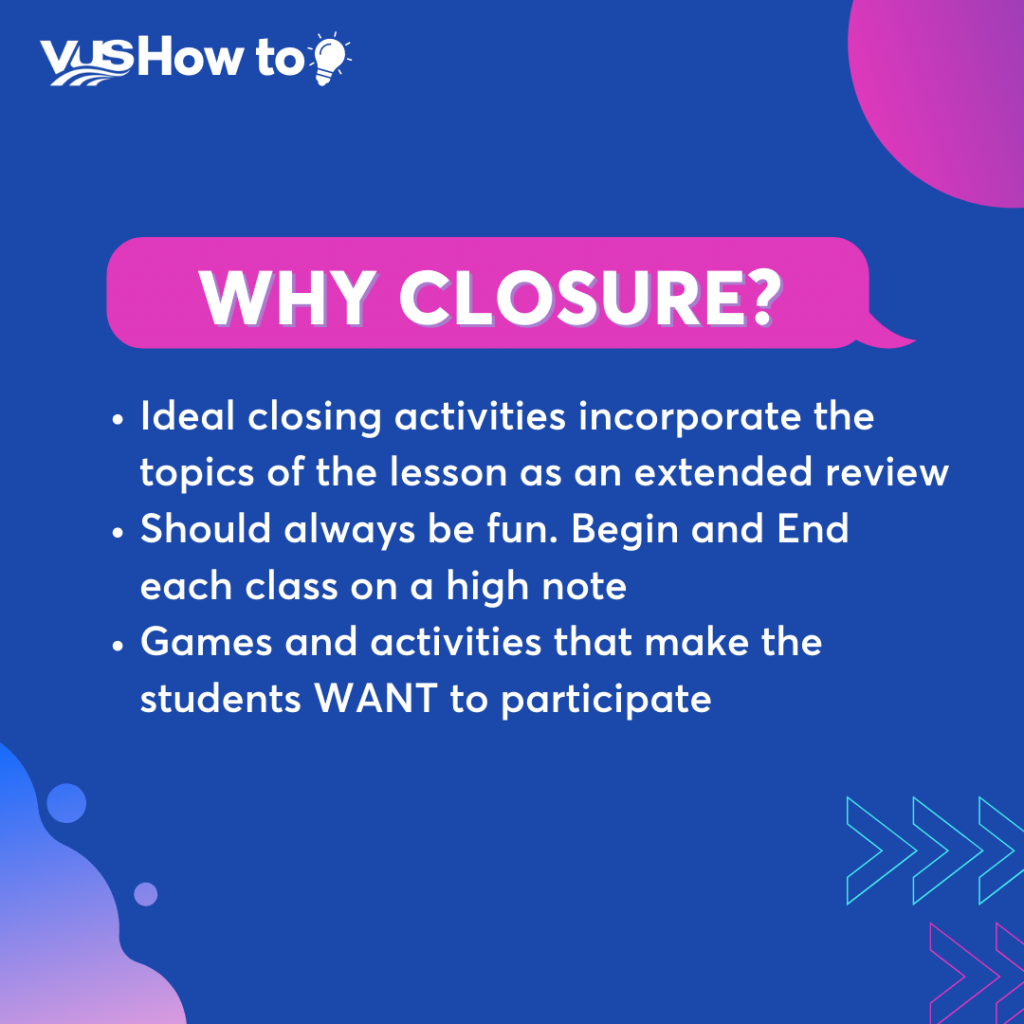 1. GIVING CLUES
Give the students descriptive clues about a vocabulary word from the lesson that begins as vague, and gradually becomes easier.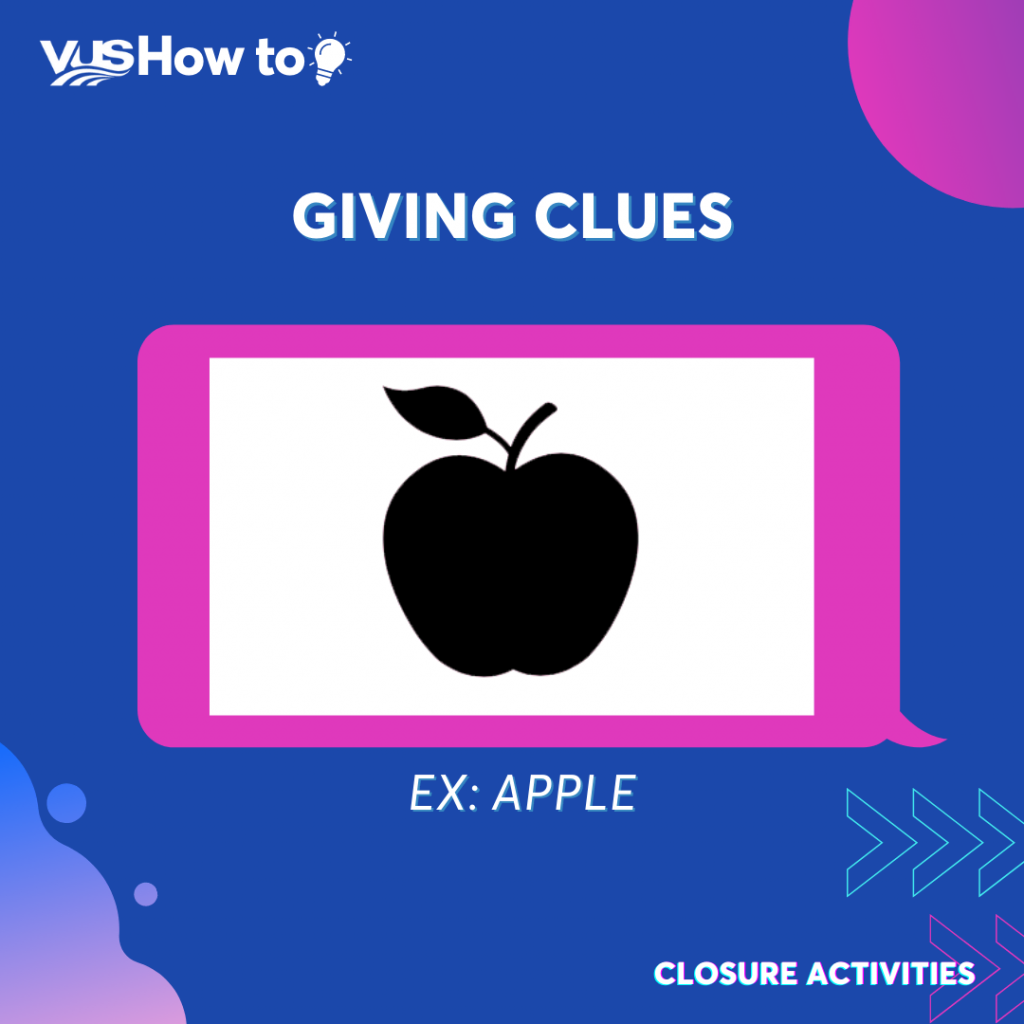 2. TIC-TAC-TOE REVIEW
– Have a pre-made tic-tac-toe grid prepared and fill each empty square with a key word from the lesson.
– Divide the class into 2 teams, and select one student from each team to play against each other.
– Students choose a keyword/target box, produce a sentence in the chat box, and claim the square if their sentence is correct.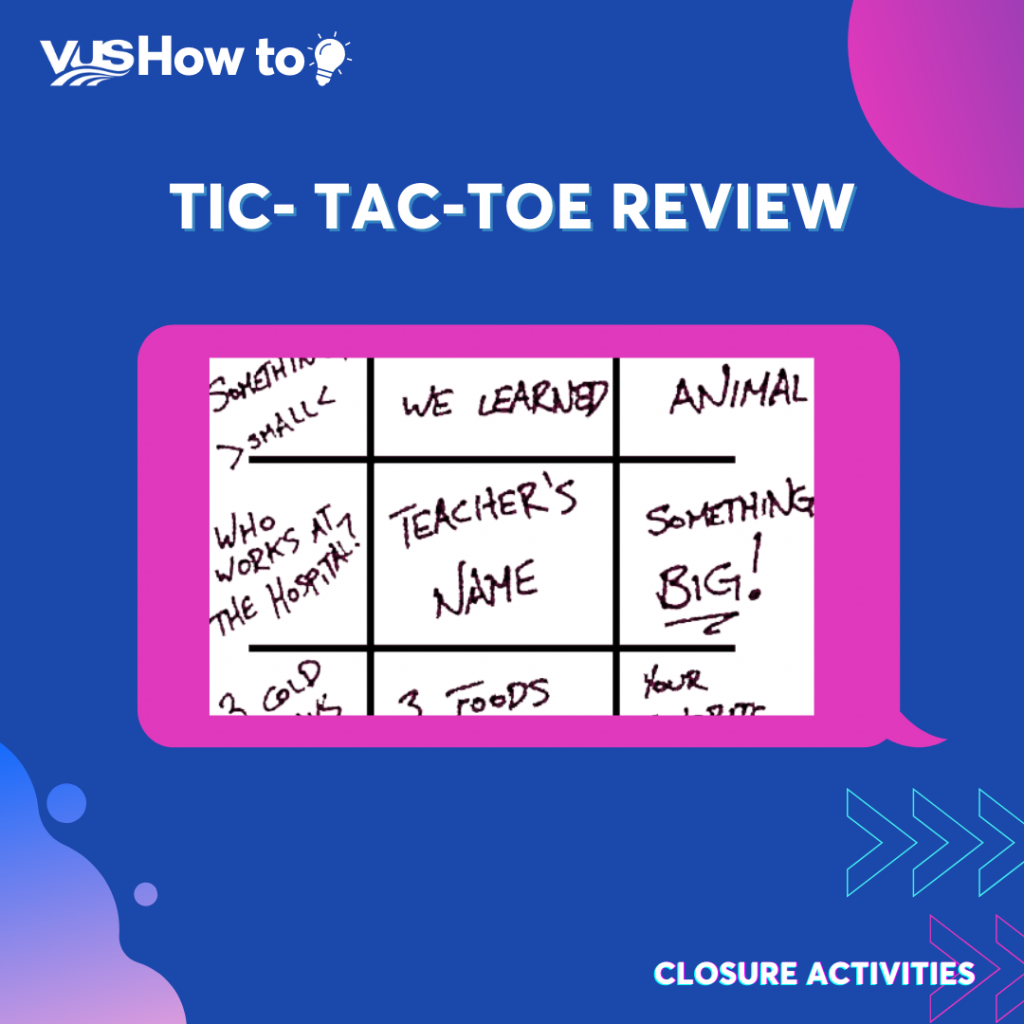 3. IDEA: WOULD YOU RATHER
A classic discussion-focused debate game about sharing opinions.
– Introduce the game by having a few short, easy examples of easy "Would You Rather…?"
– Have a dog? or Have a cat?
– Be an artist? or Be an astronaut?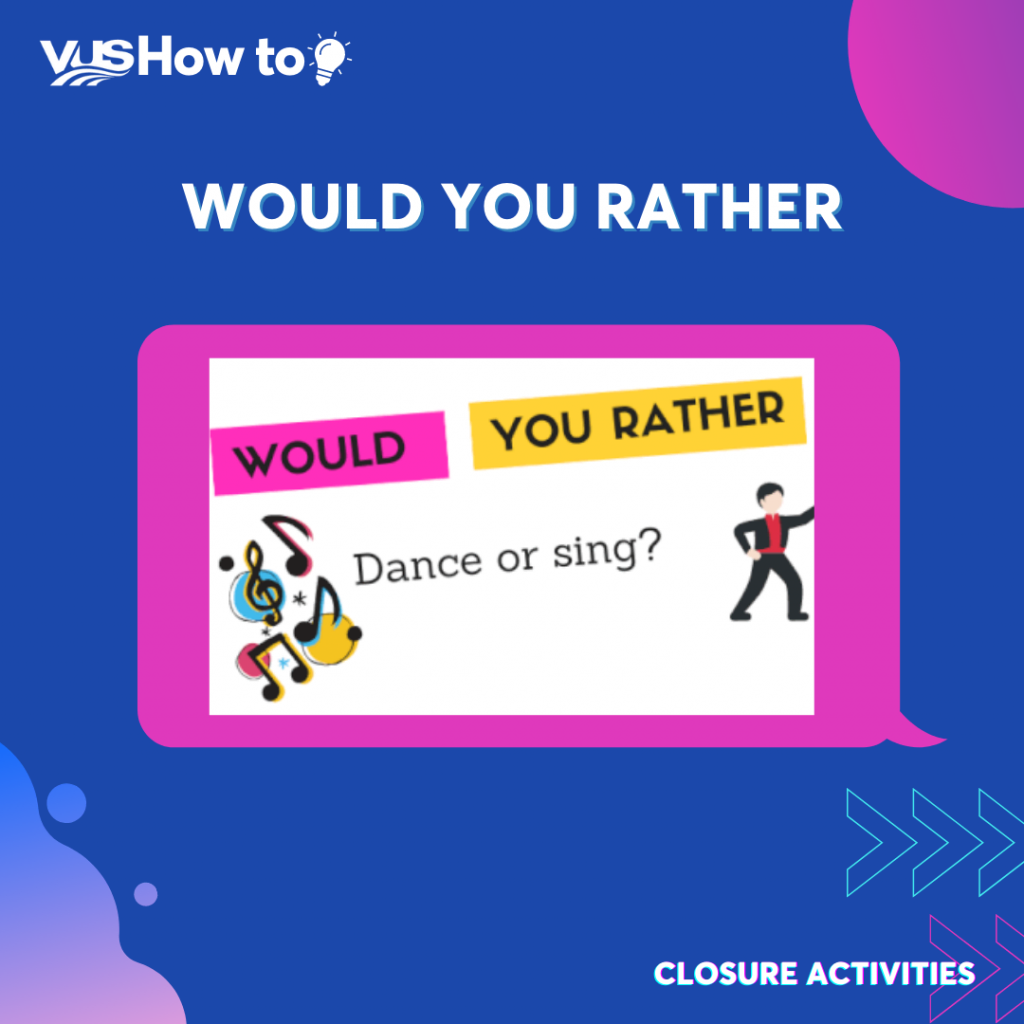 4.EASY ENDING: ALPHABET RACE
– Competitive (in teams)
– Cooperative (against the clock)
– Finish the alphabet with words and ideas from the lesson, or just things that are in immediate proximity.