𝐖𝐀𝐍𝐍𝐀 𝐄𝐗𝐏𝐄𝐑𝐈𝐄𝐍𝐂𝐄 𝐑𝐈𝐕𝐄𝐑 𝐋𝐈𝐅𝐄 𝐈𝐍 𝐌𝐀𝐉𝐄𝐒𝐓𝐈𝐂 𝐌𝐄𝐊𝐎𝐍𝐆 𝐃𝐄𝐋𝐓𝐀?
𝐌𝐘 𝐓𝐇𝐎 𝐃𝐄𝐒𝐄𝐑𝐕𝐄𝐒 𝐓𝐎 𝐁𝐄 𝐈𝐍 𝐘𝐎𝐔𝐑 𝐏𝐑𝐈𝐎𝐑𝐈𝐓𝐘 𝐋𝐈𝐒𝐓!
My Tho is the bustling capital of one of the most well-liked places of the Mekong Delta Region of Vietnam – Tien Giang Province. My Tho may appear to be similar to other cities in Southern Vietnam, but with just a little time and exploration My Tho might prove you wrong. My Tho has its own unique culture and has something to offer everyone. Therefore, it comes as no surprise that My Tho recently has become one of the most popular destinations for a river life experience.
Join VUS to explore a unique life in My Tho!
Start your journey in Long Thanh now with VUS via https://teachenglish.vus.edu.vn/
#VUSEnglishTeachers#TeachEnglishAtVUS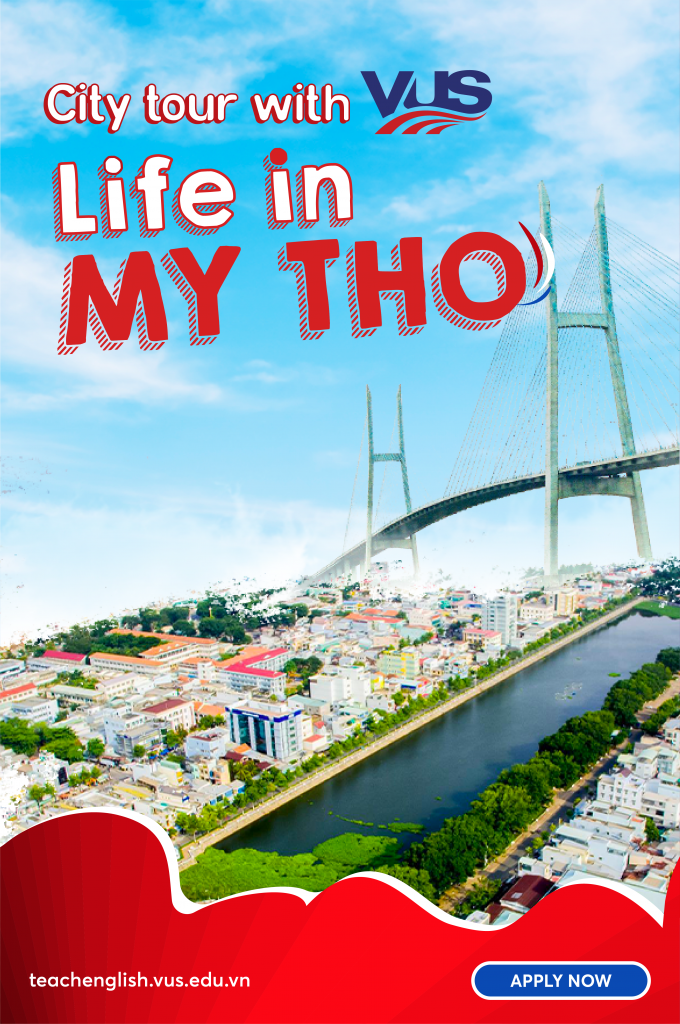 My Tho is not only an economic hub in the province of Tien Giang, but also the main entry point to the Mekong Delta. Although there is no floating market, My Tho still shows that it has huge potential for tourism thanks to its great location. My Tho is very close to the area's major cities – about 107 km away from Can Tho and 75 km away from Ho Chi Minh City.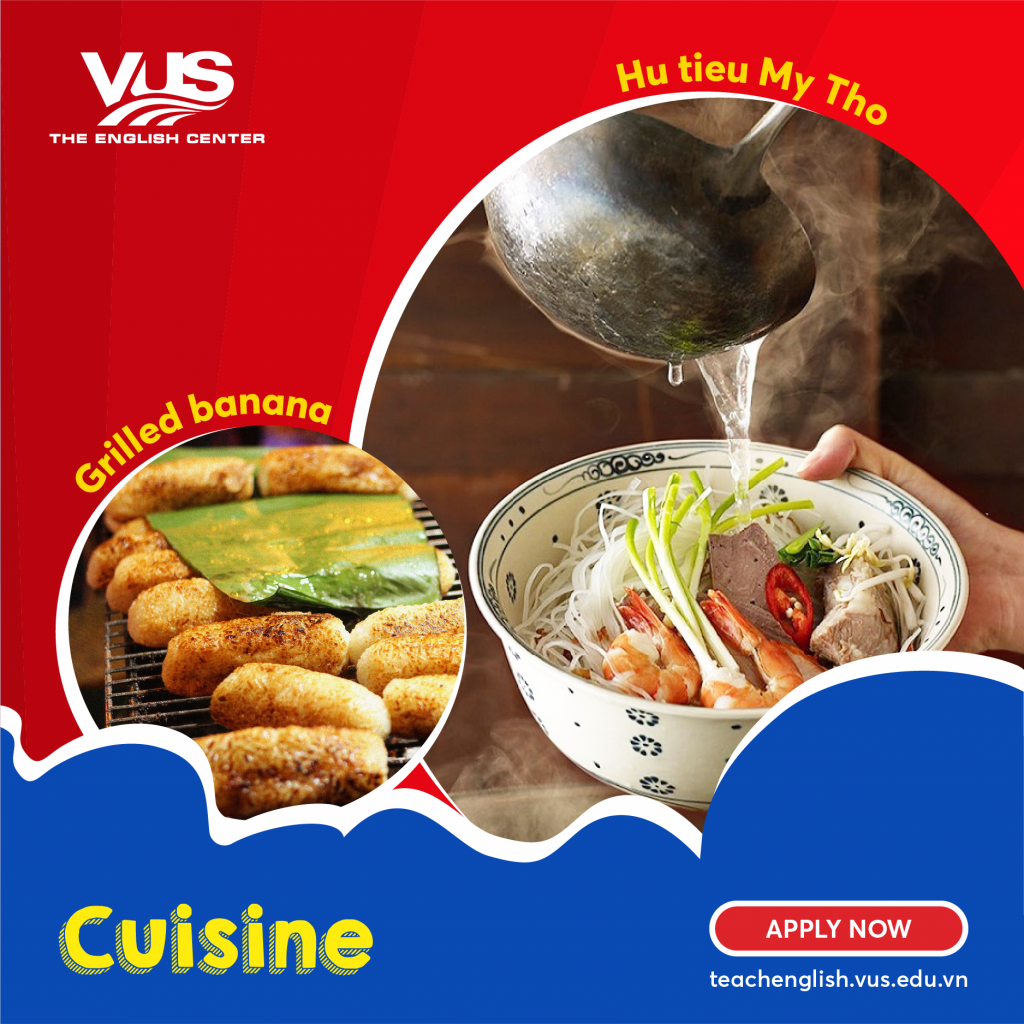 My Tho's culinary scene is full of surprises. My Tho appears to have most food options covered and the food is exceptionally fresh and features flavors rarely seen in other cities around the country.
One of the must-try culinary specialties of My Tho that cannot be missed is hu tieu. Indeed, if you ask any Vietnamese traveler there they will suggest hu tieu My Tho.
If you have a sweet tooth, don't hesitate to put grilled banana on the menu. Although you can find it anywhere in Saigon, you should try it in My Tho because of the coconut cream inside.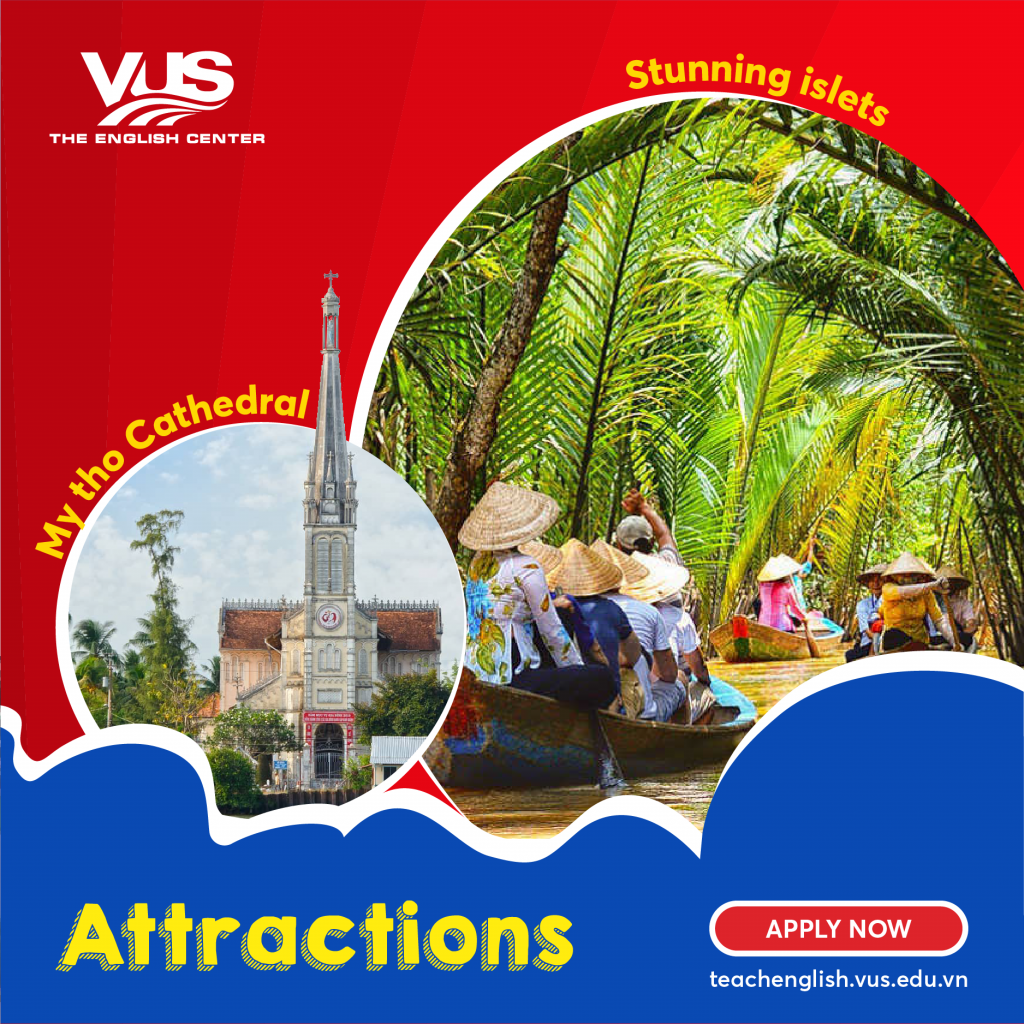 There are a variety of attractions for all types of visitors. From cultural places around the city to natural areas in the rural outskirts, My Tho is a destination worth exploring.
4 Stunning islets (Dragon, Unicorn, Turtle and Phoenix): what makes a journey to My Tho worthwhile is not the town but 4 beautiful islands dotting the river. You can enjoy landscapes by boat, visit ancient houses, orchards, and enjoy sweet melodies of Don Ca Tai Tu – the traditional music of Southern Vietnam there
My Tho Cathedral: My Tho Cathedral was created more than a century ago in the style of Renaissance Greco-Roman architecture, with numerous delicate lines. For many years, this location has been not only a religious gathering place for local religious people but also a tourism attraction for visitors from all over the world.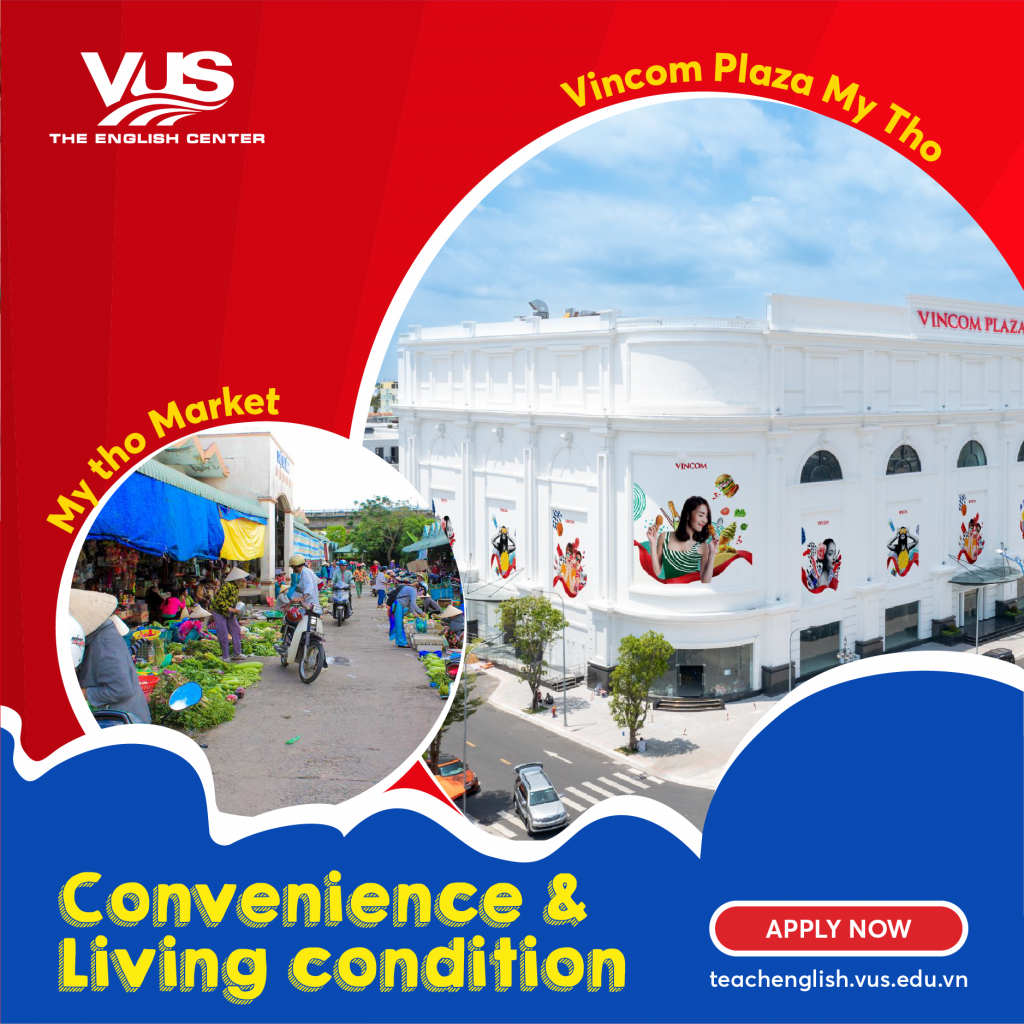 If you think life in My Tho is boring and challenging because it is not a big city, we will prove you wrong!
My Tho Market: This is a well-known market that is long-established and a fixture for My Tho residents. Visitors to My Tho market not only have a chance to experience the bustling environment of the Mekong Delta market, but they can also be able to enjoy numerous excellent My Tho meals and specialties
Vincom Plaza My Tho: Vincom has made its mark on the entire country of Vietnam, including My Tho. Thanks to its wide variety of brands and goods, this well-known mall chain is the ideal location for shopping.
#VUSEnglishTeachers#MyTho#TienGiang
——————————

For the best English teaching job in Vietnam, look no further than VUS. Please visit our website to learn more about the school and apply:

https://teachenglish.vus.edu.vn/