𝗟𝗲𝘁 𝘁𝗵𝗲 𝗰𝗵𝗮𝗹𝗹𝗲𝗻𝗴𝗲𝘀 𝗯𝗲𝗰𝗼𝗺𝗲 𝘆𝗼𝘂𝗿 𝗼𝗽𝗽𝗼𝗿𝘁𝘂𝗻𝗶𝘁𝗶𝗲𝘀 𝘁𝗼 𝗴𝗿𝗼𝘄!
Most of us will agree that working with young learners has never been easy. If teachers are responsible for preparing lessons and how to convey it effectively, then teaching assistants have their own challenges too. Let's meet some of our finest VUS teaching assistants (TAs) to know more about their difficulties at work and how they overcome them.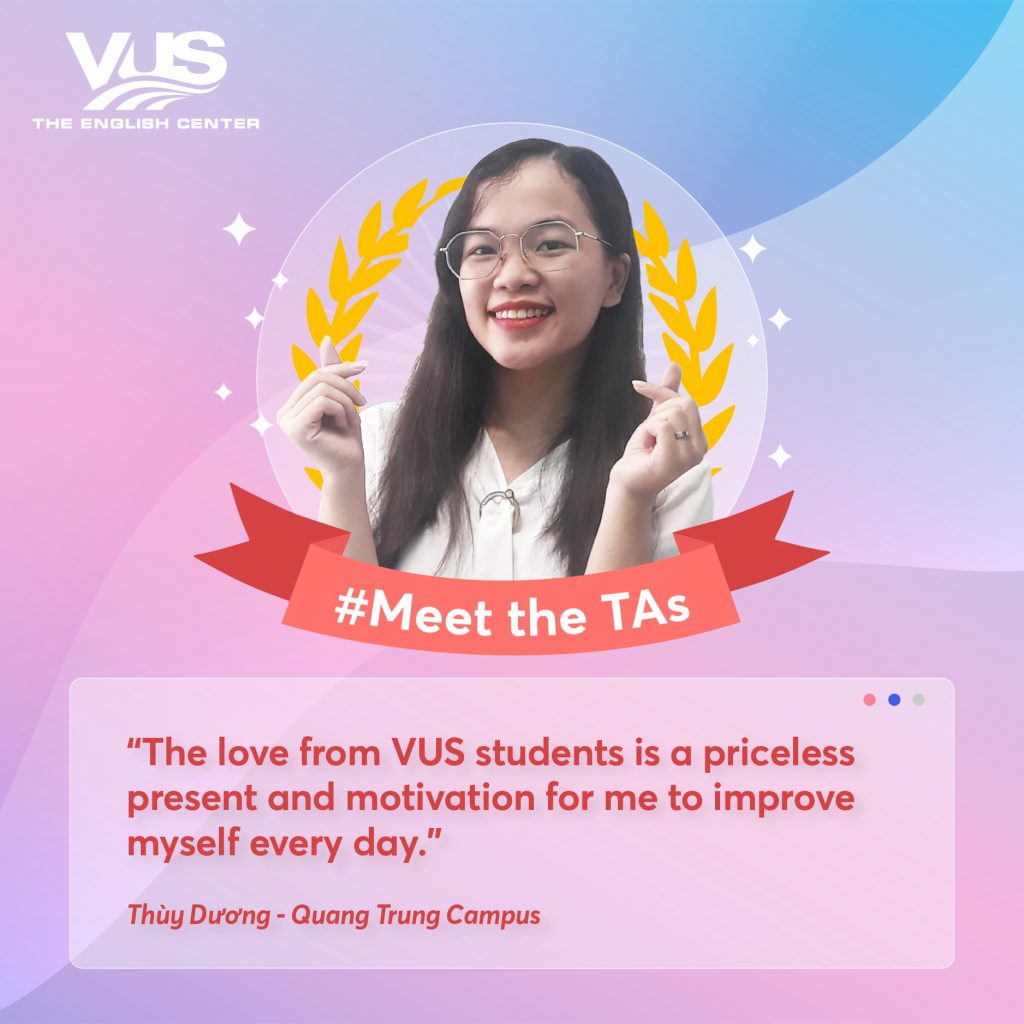 When TAs are asked about working challenges, a lot of them will have the same answer: a lack of classroom management skills. Ms. Thuy Duong (a TA at Quang Trung campus) shared that at the beginning, she did not have much pedagogical knowledge and this made her feel worried and confused about how to support teachers and students effectively. Ms. Hong Nhung (a TA at Nguyen Duy Trinh campus) had the same concern: "It can be very challenging for a TA to manage a classroom where there are plenty of playful children."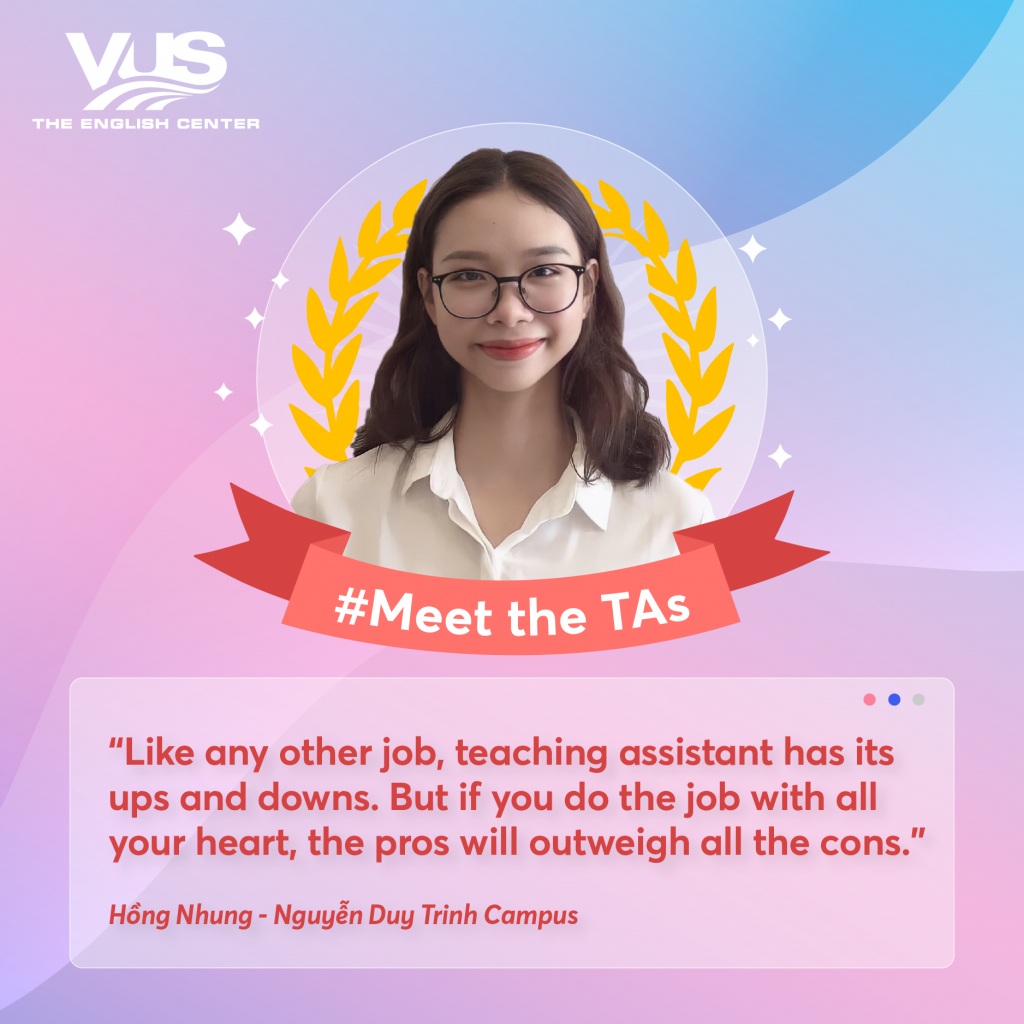 Some TAs also find it challenging to encourage learners to communicate in English and maintain their love of learning foreign languages. TAs often overcome this challenge, by setting a good example of using English at all times in the classroom, and recognizing and rewarding students who do the same. According to Mr. Anh Khoa (Quang Trung campus), children need recognition and rewards to make an effort, therefore TAs should provide more compliments and set a reasonable reward system to motivate their students.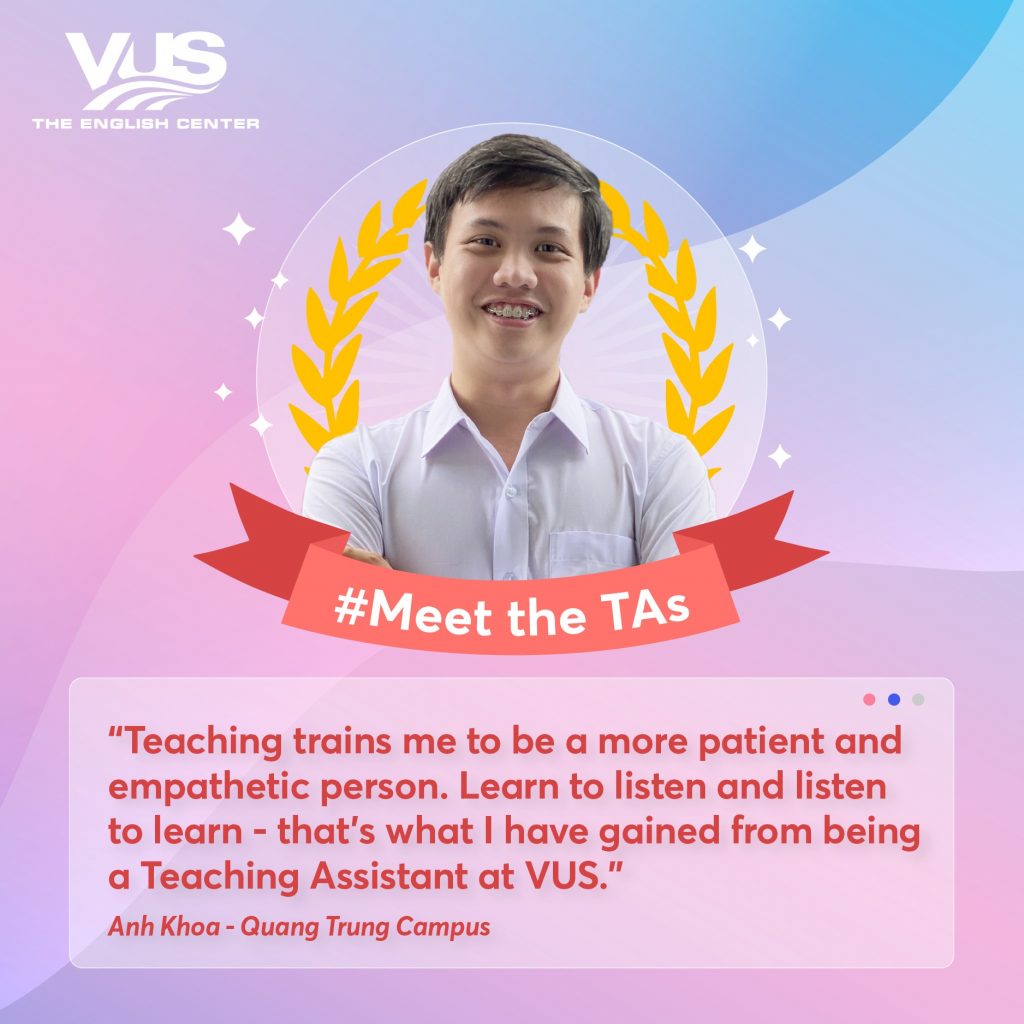 📍 Despite all the difficulties at work, our TAs have managed to turn their challenges into opportunities for growth, both personally and professionally. For that to happen, our TAs not only put great effort in actively learning from their colleagues and peers, but also sharing knowledge to help each other at work. VUS believes that every TA will be able to overcome the obstacles in the classroom and bring the best learning experience to our students.
—
"Meet the TAs" is a series for VUS to proudly introduce our talented Teaching Assistants together with their sharings and stories in different topics. The TAs featured in this series had been honorably awarded the title of "Teaching Assistants Of The Year" for their hard work and dedication in every teaching hour.